Automated & Smart Parcel Pick Up Locker for Retail
With a rising demand for enhanced omnichannel experiences, our retail parcel lockers will help your retail business stand out from the competition while boosting your customer reach with a premium and unique delivery experience.
FUTURE-PROOF RETAIL
Create a winning strategy with smart retail lockers
Empower your business with our smart retail lockers, designed to provide a secure, convenient, and contactless pickup option for online orders. Discover how our retail smart lockers can help tackle the challenges that need to be addressed for retailers in the years ahead.

Online and mobile shopping
Click n Collect's retail smart lockers can serve as a convenient and secure pickup option for customers who shop online. Customers can place their order and select a pickup time, then retrieve their items from a locker location at their convenience.
Personalization and customer insights
Embedded in our retail parcel locker technology is our cloud-based management system that provides your business with real-time analytics and reporting to help you make data-driven decisions.
Sustainability and social responsibility
Retail locker systems can help your business reduce carbon emissions associated with home delivery. By offering a centralised pickup location, retailers can consolidate deliveries and reduce the number of trips required for delivery.
Convenience and speed
Offer a fast and convenient pickup option for busy customers with intelligent electronic lockers. With 24/7 access, customers can retrieve their groceries at any time that suits them, without having to wait for a delivery driver or visit the store during business hours.
Trusted by organizations of all sizes
Experience the confidence of world-class enterprises in our solutions.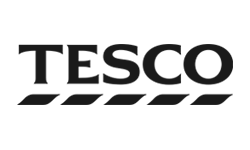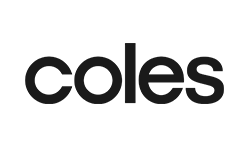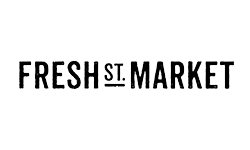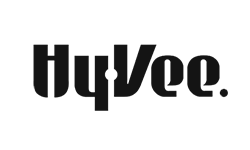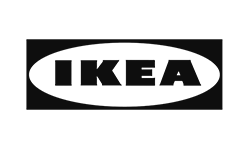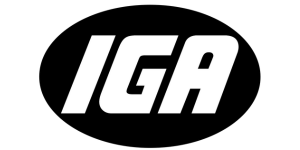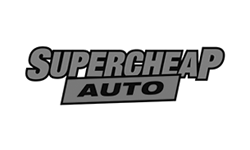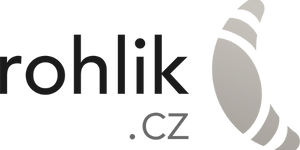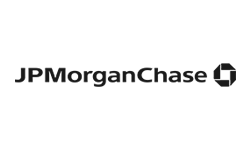 USER FRIENDLY
Simple and easy to use for 'non-techies'
Our smart lockers for retailers boast an intuitive interface, making it simple for users to store and retrieve items with ease. Catering to various preferences, our system can be accessed through smartphones or on-site touchscreens, complete with clear instructions and visual cues for a seamless experience.
TRUSTED BY J.P. MORGAN
Uncompromising Security & Privacy
We prioritise the security and privacy of user data in your click-and-collect locker system. With robust security measures, including encrypted communication and secure authentication methods, we stay ahead of the curve on potential vulnerabilities.
SEAMLESS INTEGRATION
APIs empowering possibilities
Our smart locker system integrates flawlessly with your organisation's existing systems, including access control, security, and employee management software. This streamlined process enables efficient locker assignment, usage tracking, and report generation.
FUTURE PROOF
Adaptable design for ultimate scalability
Your Click n Collect smart locker system is designed to evolve seamlessly alongside your organization as it expands. By offering an adaptable design, we ensure that your lockers maintain superior performance, regardless of whether you are increasing the number of lockers or branching out to multiple locations. This flexible approach allows your organization to grow without worrying about the limitations of your locker infrastructure, providing the ultimate scalability solution.
LEARN MORE
How click-and-collect lockers can benefit your business
With the increase in online shopping and deliveries, the convenience of a click-and-collect systems is multiplying. Our click-and-collect lockers, designed in Australia, offer your users the accessibility to pick up parcels at times most convenient for them. This new parcel process involves no queues or missed delivery notices for a frustration-free process.
Streamline your operations with Click n Collect lockers
Our click-and-collect parcel lockers are suitable for small retail businesses and larger chains such as pharmacies, retail stores, supermarkets, libraries and more.
Boost brand loyalty

Create a competitive edge in your omnichannel fulfilment and boost brand loyalty with a convenient, contactless pickup solution. With Click n Collect Lockers, customers can collect online shopping anytime – day or night – in a matter of seconds.
Reduce operating expenses

Click n Collect lockers automate labour-intensive services like curbside pickup (BOIPIS)- reducing doubling handling of online orders. Smart retail lockers that serve as remote pickup points can offer an alternative to home delivery and save the costs occurred in the last-mile.
Lift asset utilisation

Improve your return per square meter of under-utilised retail space such as outdoor parking areas and extend your trading hours with click-and-collect lockers.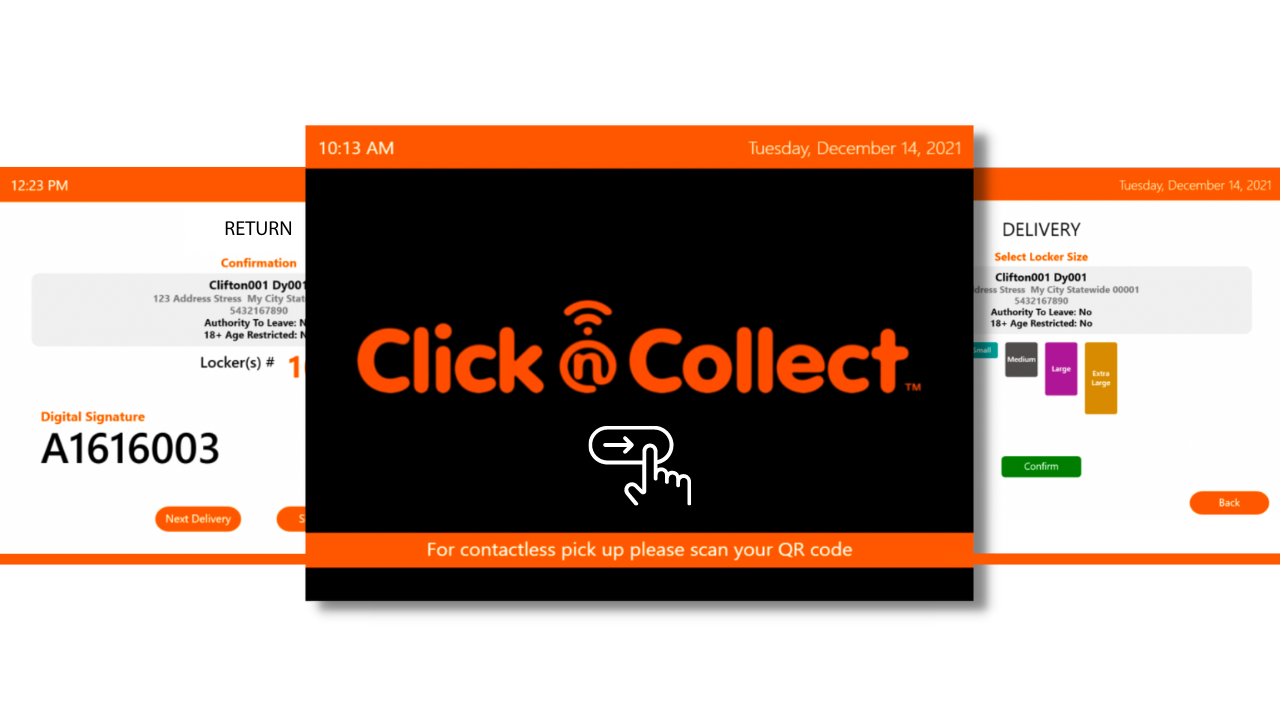 ADVANCED FEATURES
Self-service lockers: a better solution for returns
Retailers, you can now automate the process of returns management, reducing the need for manual intervention. Manage returns more efficiently and effectively, and free up your staff to focus what matters most- customers. Our click-and-collect lockers can be integrated with your POS and other eCommerce systems, allowing you to manage your returns in real-time. Contact our team today or learn more about our advanced locker technology.
INDUSTRY-LEADING LOCKER SOFTWARE
Create a competitive edge with age-verification
Age verification constitutes more than half of interventions at self-checkouts, slowing down the checkout lines for customers. And while more retailers are leaning into electronic lockers for their buy online and pick-up in-store (BOPIS), few have the technology for automated age verification. Thus, we've developed a privacy-first approach to age verification which means your customers can meet your minimum age requirements without sharing personal information, allowing them to shop confidently.
Our software at a glance
Our industry-leading smart retail locker software is backed by 24/7 customer support.
End-to-end encryption

Data on servers and terminals is fully encrypted during end-to-end transfers, and additionally, all personal data (if captured) is encrypted at rest.
Intuitive UI & UX

Simple and easy to use for 'non-techies' and supports multiple languages.
Cloud hosted

Our cloud hosting platform runs industry gold standard security and best practices for uptime and disaster recovery.
Uptime guarantee

Click n Collect offers an unparalleled commitment to reliability, with an impressive service level guarantee of 99.9% uptime.
Data analytics

Gain access to top-tier reporting and management tools with our package management software. Designed for commercial level use, it equips you with the capability to oversee multiple locations simultaneously.
Flexible user permissions

Flexible user managements lets you to preserve the appropriate balance of collaboration and control.
"At the Click n Collect locker launch we had shoppers try the system with no directions from us- everyone got it. Its a simple, convenient and intuitive system that saves our customers time- freeing up hours in their busy lives".
30+ YEARS EXPERTISE
We know the path intimately and we're here to walk it with you
Click n Collect is an industry leader in smart retail lockers, trusted by individuals and businesses worldwide. Our range of advanced electronic lockers are designed and built to offer the highest levels of security, convenience and durability.
LEARN
Frequently asked questions
How do smart retail lockers work?
Smart retail lockers work by providing a secure storage space for online orders or in-store pickups. When a customer selects the click-and-collect option, they will be provided with a unique code or other authentication method that allows them to retrieve their purchase from the locker. Our lockers feature an easy-to-use interface that guides customers through the pickup process and provides real-time updates on their order status.
What are smart retail lockers?
Smart retail lockers are high-tech storage solutions that provide secure and convenient access to lockers for retail customers. They are often used for click-and-collect pickup of online orders, in-store pickup, and other services that require secure storage. At Click n Collect, we offer smart retail lockers designed specifically for click-and-collect pickup. Our lockers are equipped with advanced features to enhance the customer experience, improve operational efficiency, and add revenue streams.
What are the benefits of using smart retail lockers?
The benefits of using smart retail lockers include improved convenience for customers, reduced delivery times, and reduced operational costs for your business. They also provide a secure and contactless pickup option, which is particularly important in the current environment. At Click n Collect, our lockers offer additional benefits such as brand customisation, integrated marketing opportunities, and remote locker management capabilities.
What industries use smart retail lockers?
Smart retail lockers are used in a variety of industries, including retail, grocery, and logistics. They are commonly found in shopping centres, supermarkets, and transportation hubs. At Click n Collect, we specialise in providing smart retail lockers for retailers of all sizes, from small boutiques to large department stores.
What types of items can be stored in smart retail lockers?
Smart retail lockers can be used to store a variety of items, including online purchases, in-store pickups, and rental items. Our lockers are designed to accommodate a range of product sizes and can be customised to fit your specific needs.
What other industries are utilising Click n Collect lockers?
Click n Collect also provides solutions for the following locations and purposes:
Can smart retail lockers be customised to fit specific needs?
Yes, at Click n Collect, we offer customisation options for our smart retail lockers, such as locker size, colour, and branding. Our team works closely with each client to ensure that the lockers meet their specific needs and requirements.
Are smart retail lockers secure?
Smart retail lockers are designed to be secure and typically have strong security features, such as video surveillance and tamper-proof locks. At Click n Collect, we prioritize security and have implemented advanced security measures to protect the stored items and customer data.
How much do smart retail lockers cost?
The cost of smart retail lockers will vary depending on the size, features, and customisation options. If you're looking for a smart retail locker system that will just perform the basics, you can expect to spend $3-5k on average less than investing in a state-of-the-art locker system. However, to take advantage of the leap forward in locker technology and get the very best user experience, expect to pay a little more. At Click n Collect, we also provide detailed pricing information and cost projections upfront to help our clients make informed decisions.
How can I integrate smart retail lockers into our existing systems?
At Click n Collect, we offer a range of integration options to help businesses seamlessly incorporate our smart retail lockers into their existing systems. When you work with Click n Collect, we provide you our software development kit (SDK) and our library of extensively tested and used APIs and support to ensure that the integration process is smooth and successful.
How can our business monitor and manage smart retail lockers?
Your business can monitor and manage smart retail lockers through a central management system provided by Click n Collect. This system allows your business to track locker usage, monitor inventory levels, and manage access permissions for customers and staff. Our management system also provides real-time analytics and reporting to help businesses make data-driven decisions.
START YOUR JOURNEY
Connect with a locker specialist
Contact our team today for any queries about the cutting-edge technology used in our grocery locker systems or for a demo of our innovative smart lockers.

Our team will:


Find the best solution for your business.

Walk you through the most effective implementation plan.

Answer your questions and guide you through pricing.