Grocery and Supermarket Collection Lockers
Click n Collect™ smart food lockers are designed specifically for storing cold and frozen items to ensure a standardised quality is retained for customers who shop in-store or find more convenience picking up their groceries from an external location outside operating hours.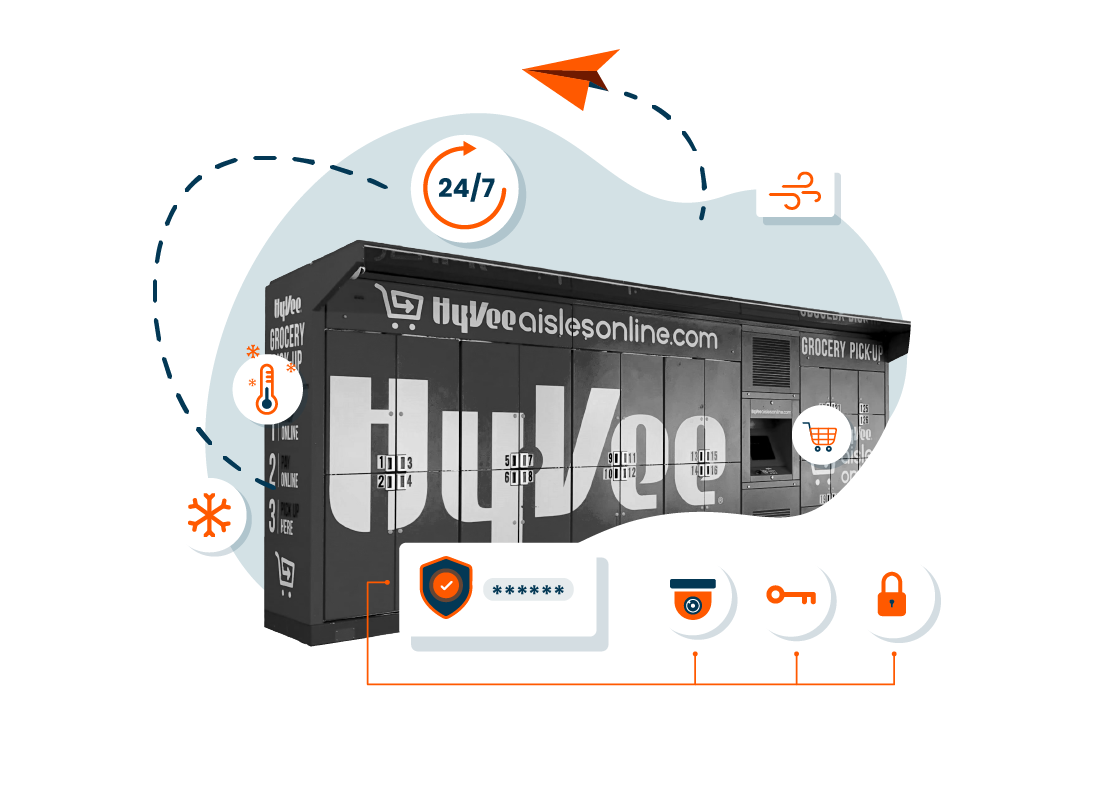 GROCERY LOCKERS
Elevate your customer experience with a smart food locker delivery system
Click-and-collect delivery is a new way to shop for high-end grocers and supermarkets that want to enhance their user experience. Customers can order their groceries online and then pick them up at a locker location nearest to them; this can be in-store or at a remote pick-up point, like a local petrol station that has 24/7 access. This is an invaluable service for high-end grocery stores as well as supermarket chains that want to gain an edge against their competitors while bringing value to their customers.
Online and mobile shopping
A grocery locker can serve as a convenient and secure pickup option for customers who order groceries online or via mobile app. Customers can place their order and select a pickup time, then retrieve their items from a locker location at their convenience.
Personalization and customer insights
Embedded in Click n Collect's grocery lockers is an intelligent cloud-based management system that provides real-time analytics and reporting to help your business make data-driven decisions.
Sustainability and social responsibility
Smart food lockers can help reduce carbon emissions associated with home delivery. By offering a centralized pickup location, retailers can consolidate deliveries and reduce the number of trips required for delivery.
Convenience and speed
Offer a fast and convenient pickup option for busy customers with Click n Collect grocery lockers. With 24/7 access, customers can retrieve their groceries at any time that suits them, without having to wait for a delivery driver or visit the store during business hours.
USER FRIENDLY
Simple and easy to use for 'non-techies'
Our smart food lockers boast an intuitive interface, making it simple for users to store and retrieve items with ease. Catering to various preferences, our system can be accessed through smartphones or on-site touchscreens, complete with clear instructions and visual cues for a seamless experience.
TRUSTED BY J.P. MORGAN
Uncompromising Security & Privacy
We prioritize the security and privacy of user data in your Smart Locker system. With robust security measures, including encrypted communication and secure authentication methods, we stay ahead of the curve on potential vulnerabilities.
SEAMLESS INTEGRATION
APIs empowering possibilities
Our Smart Locker system integrates flawlessly with your organization's existing systems, including access control, security, and employee management software. This streamlined process enables efficient locker assignment, usage tracking, and report generation.
FUTURE PROOF
Adaptable design for ultimate scalability
Your Click n Collect Smart Locker system is designed to evolve seamlessly alongside your organization as it expands. By offering an adaptable design, we ensure that your lockers maintain superior performance, regardless of whether you are increasing the number of lockers or branching out to multiple locations. This flexible approach allows your organization to grow without worrying about the limitations of your locker infrastructure, providing the ultimate scalability solution.
Trusted by organizations of all sizes
Experience the confidence of world-class enterprises in our solutions.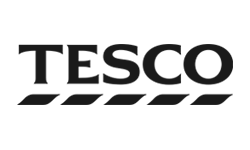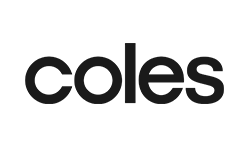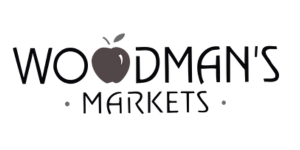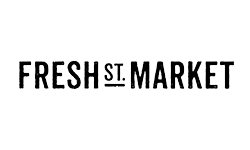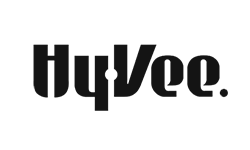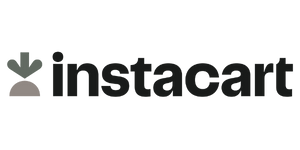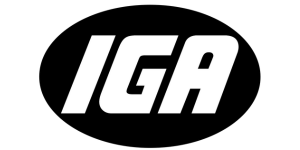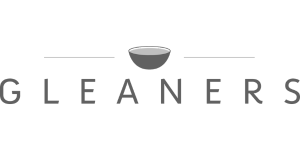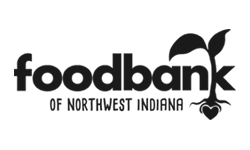 ADVANCED COLD-CHAIN SOLUTIONS
Generate more revenue with a smart food locker delivery system
Smart food lockers for grocery stores can offer an efficient and contactless pickup method for online orders, enhancing customer satisfaction and fostering repeat business. Additionally, they can help streamline operations, reduce labor costs, and increase store capacity by turning traditionally slow periods into productive ones, thus driving more revenue. Discover some of the the benefits of Click n Collect's grocery lockers below.

Streamline your operations with Click n Collect lockers
With innovative technology at the forefront of all our locker designs, we'll ensure your customer's groceries are delivered and stored at the optimal temperature to meet health standards.
Boost brand loyalty

Create a competitive edge in your omnichannel fulfilment and boost brand loyalty with a convenient, contactless pickup solution. With Click n Collect grocery lockers, your customers can collect online shopping anytime – day or night – in a matter of seconds.
Reduce operating expenses

Click n Collect lockers automate labour-intensive services like curbside pickup (BOIPIS)- reducing doubling handling of online orders. Smart retail lockers that serve as remote pickup points can offer an alternative to home delivery and save the costs occurred in the last-mile.
Lift asset utilisation

Improve your return per square meter of under-utilised retail space such as outdoor parking areas and extend your trading hours with Click n Collect smart grocery lockers.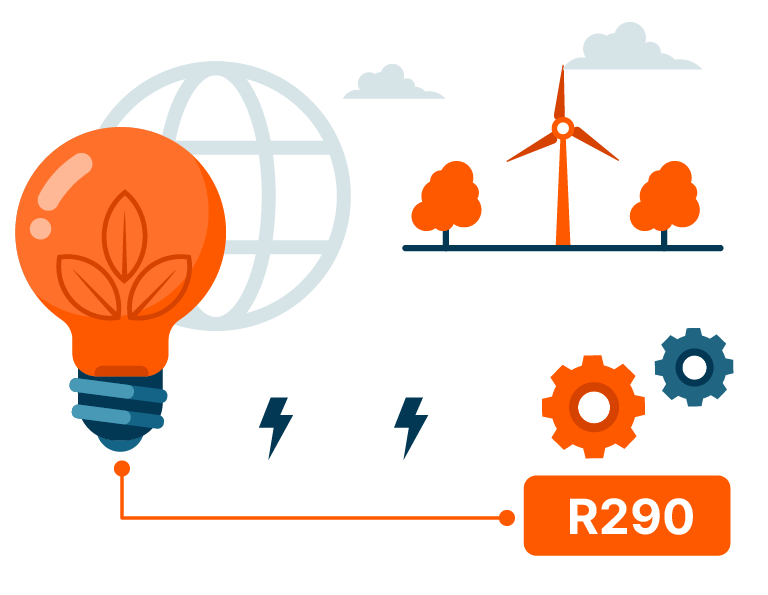 THE CLICK N COLLECT DIFFERENCE
Chill, secure, and sustainable solutions
The growing demand for energy-efficient and environmentally friendly commercial refrigeration equipment has led to the resurgence of natural refrigerant propane (R-290). Click n Collect has integrated R290 into our refrigeration technology to support your company's green initiatives- making your lockers future proof against incoming regulations.
What is R290?
R290 (Propane) is refrigerant grade propane, used as a green alternative to R404A and R407 series refrigerants in new refrigeration systems. With a global warming potential (GWP) of 3 (well below the international threshold of 150 GWP), R-290 checks two key regulatory boxes: 1) it is listed as a preferred refrigerant substitute by the Environmental Protection Agency (EPA); and 2) it meets the Department of Energy's (DOE) call for more energy efficiency in compressors and condensers. R290 has gained wide acceptance in Europe, where environmental concerns and stricter regulations drive the adoption of more eco-friendly alternatives.
Why R290?
While the United States has lagged in adopting R-290, it is likely to be called upon by the Environmental Protection Agency (EPA) to replace existing environmentally unfriendly refrigerants soon.
INDUSTRY-LEADING LOCKER SOFTWARE
Create a competitive edge with age-verification
Age verification constitutes more than half of interventions at self-checkouts, slowing down the checkout lines for customers. And while more retailers are leaning into electronic lockers for their buy online and pick-up in-store (BOPIS), few have the technology for automated age verification. Thus, we've developed a privacy-first approach to age verification which means your customers can meet your minimum age requirements without sharing personal information, allowing them to shop confidently.
Our software at a glance
Our industry-leading software is built for seamless integration with any third-party platform thanks to our extensive API suite.
End-to-end encryption

Data on servers and terminals is fully encrypted during end-to-end transfers, and additionally, all personal data (if captured) is encrypted at rest.
Intuitive UI & UX

Custom-branded screens that are simple and easy to use for 'non-techies' and supports multiple languages.
Uptime guarantee

Click n Collect offers an unparalleled commitment to reliability, with an impressive service level guarantee of 99.9% uptime.
24/7 customer support

Experience around-the-clock assistance with our 24/7 customer support, ensuring uninterrupted service and immediate solutions to your queries, no matter the hour.
Cloud hosted

Our cloud hosting platform runs industry gold standard security and best practices for uptime and disaster recovery.
Data analytics

Gain access to top-tier reporting and management tools with our package management software. Designed for commercial level use, it equips you with the capability to oversee multiple locations simultaneously.
eBOOK
Want to learn how we build innovative temperature-controlled lockers?
At the core of our innovative temperature-controlled lockers lies the principle of human-centered design.
"At the Click n Collect locker launch we had shoppers try the system with no directions from us- everyone got it. Its a simple, convenient and intuitive system that saves our customers time- freeing up hours in their busy lives."
HUMAN-CENTERED DESIGN x LATEST TECHNOLOGIES
State-of-the-art locker technology
Click n Collect's smart locker systems have been tested and trusted in some of the world's harshest weather conditions for over a decade. The rigidity and strength is achieved by using steel bodies. We conduct extensive durability testing on all parts, which is why we use propriety circuit boards and monitors and high-grade components and locking mechanisms. Plus, our modular design allows you to achieve the optimum balance between minimal footprint and the ability to cater for the expected volume of different parcel sizes.
LEARN
Frequently asked questions
What are grocery lockers?
Grocery lockers are temperature-controlled storage lockers used for storing and delivering groceries and other perishable items. They are commonly used by grocery stores, online retailers, and other businesses that offer grocery delivery services.
What is a grocery locker system?
A grocery locker system is a network of temperature-controlled lockers that are connected to a central management system. These lockers are used for storing and delivering groceries and other perishable items, and the management system allows for easy tracking and management of the lockers.
How do grocery lockers work?
Click n Collect's grocery lockers work by using a suite of smart locker technology to maintain a consistent temperature within the locker. Our lockers can be programmed to maintain specific temperature ranges depending on the type of items being stored.
What are the benefits of using grocery lockers?
The benefits of using grocery lockers include enhanced convenience for customers, reduced delivery times, and improved food safety. Grocery lockers also allow retailers to offer expanded delivery options without the need for additional staff.
What are freezer lockers?
Freezer lockers are temperature-controlled lockers that maintain sub-zero temperatures, making them ideal for storing frozen goods. They are commonly used in grocery stores, food distribution centres, and other businesses that require freezer storage.
What types of industries are utilising grocery lockers?
Our grocery lockers are utilised by industries such as e-commerce, grocery retail, food banks, and pharmacies, to provide convenient and contactless pickup options for their customers and communities.
What are the costs associated with implementing a grocery locker system?
The cost of implementing a grocery locker system will vary depending on the size, features, and customisation options. If you're looking for a Grocery Locker system that will just perform the basics, you can expect to spend $2-5k on average less than investing in a state-of-the-art locker system. However, to take advantage of the leap forward in locker technology and get the very best user experience, expect to pay a little more.
Can grocery lockers be customised to fit specific needs?
Yes, with Click n Collect grocery lockers you can customise the locker size and colour, plus many more additional features.
What are cold lockers?
Cold lockers are another term for refrigerated lockers. Cold lockers maintain temperatures between 35 °F to 43 °F (2 °C to 6 °C), making them ideal for storing perishable goods such as fresh produce and dairy products. They are commonly used in grocery stores and food distribution centres.
Are grocery lockers secure?
Grocery lockers are generally considered to be more secure than traditional lockers, as they use digital technology to provide access and often have strong security measures, such as one-time pins and optional 2FA. However, as with any technology, there is always the potential for vulnerabilities and security breaches, so it is important to choose a reputable provider and ensure that appropriate security measures are in place. Click n Collect's multi-layered, advanced security features are why J.P. Morgan Chase Bank chooses Click n Collect solutions.
How can grocery store managers monitor and manage grocery lockers?
Grocery store managers can monitor and manage grocery lockers through a central management system provided by the locker provider. This system allows managers to track locker usage, monitor inventory levels, and manage access permissions for customers and delivery providers. Click n Collect grocery lockers enable managers to automate notifications to customers to facilitate a seamless customer experience.