Body Corporate Mail & Parcel Locker Systems
Body corporates that offer a convenient and secure parcel system for their residents often thrive with a high level of resident retention.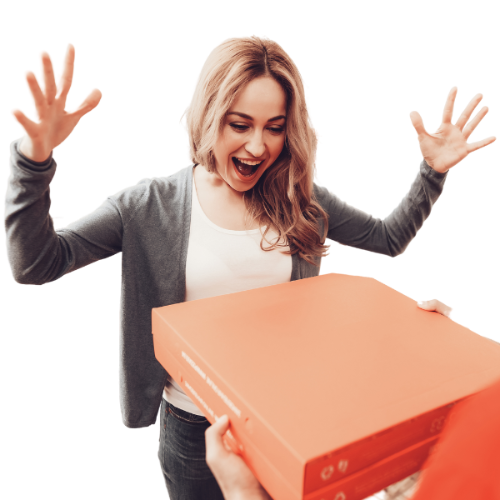 SMART LOCKERS
Secure and streamline parcel deliveries
Body corporates that offer a convenient and secure parcel system for their residents often thrive with a high level of resident retention. Offering a simple and safe method for residents to receive and deliver their parcels, our body corporate parcel lockers can optimise building management operations and provide a premium location for residents. Explore more benefits of Click n Collect parcel locker systems below:
Resident experience
We probably don't need to reiterate the need for you as developers or body corporate to focus on delivering a positive and convenient living experience for residents. Our smart lockers can offer a secure and convenient package pickup option for your residents, allowing them to retrieve their online orders at their own convenience.
Efficient management
Developers and body corporates need to efficiently manage the property to ensure it operates smoothly and efficiently. Our self-service and contactless lockers can help simplify the management of package deliveries, reduce the workload of building staff, and provide a hassle-free pickup option for your residents.
Sustainability
Environmental sustainability and energy efficiency is an emerging priority for developers and body corporates. Click n Collect's north star is creating solutions that are intuitive, user-friendly, and tailored to meet the needs of real people. At the same time, we're also committed to staying on the cutting edge of technology, incorporating the latest advancements that lead to a more energy efficient and environmentally friendly solution.
USER FRIENDLY
Simple and easy to use for 'non-techies'
Our intelligent residential locker systems feature a user-friendly interface, enabling effortless storage and retrieval of items. Adapting to individual preferences, our system can be operated via smartphones or on-site touchscreens, accompanied by straightforward instructions and visual prompts for a smooth experience.
TRUSTED BY J.P. MORGAN
Uncompromising Security & Privacy
We prioritise the security and privacy of user data in our smart locker system. With robust security measures, including encrypted communication and secure authentication methods, we stay ahead of the curve on potential vulnerabilities.
SEAMLESS INTEGRATION
APIs empowering possibilities
Our smart locker system seamlessly merges with your residential apartment complex's existing infrastructure, including security and resident management software. This integrated approach allows for efficient locker allocation, usage monitoring, and comprehensive report creation.
ULTIMATE CONVENIENCE
Introduce the full-suite of services and show effortless life can be
Introduce a whole suite of services to show how effortless life can be. Services that make everyday tasks so easy, you'll wonder how you ever managed without them. Our residential solutions include energy-efficient, temperature-controlled lockers for secure storage, and a convenient dry cleaning service, all designed to meet the diverse needs of apartment living, making your daily life not just comfortable, but truly effortless.
Features unique to Click n Collect
Our parcel locker solutions are designed to meet the unique needs of your users.
ADA compliant

Designed to be user-friendly for everyone, including people with disabilities. It's all about making sure no one's left out.
Custom-branded screens

Showcase your own logo, colours, and style, making your apartment building the star of the show!
Outdoor lockers

Our lockers are IP55 rated, ensuring they can withstand various outdoor conditions such as rain, dust, and extreme temperatures.
FEATURED PROJECTS
Become a Premium Destination with Body Corp Parcel Lockers
Offering a simple and safe method for residents to receive and deliver their parcels, our body corporate parcel lockers can optimise building management operations and provide a premium location for residents.
How our smart lockers work
OKA™ enables convenient, contactless and secure deliveries via our turn-key building access and delivery solution.
Step 1

The courier identifies themselves at the locker system console before selecting the resident and locker size(s).
Step 2

Your resident will receive a SMS or email with a unique QR code or one-time pin that allows only them to access the locker.
SECURE SOLUTIONS
Creating a better resident experience
Like any building, those with features such as pools, gyms and laundry facilities are often viewed as more premium locations that will attract more residents. However, one feature most residential buildings miss is the security of their residents' deliveries. With a steep rise in parcel theft, dumped parcels in easily accessible shared spaces are becoming an easy target. Our body corporate mail lockers not only streamline parcel management, saving your staff time involved with courier deliveries, but create a better experience and living location for your residents.
SEAMLESS INTEGRATION
Simplify building operations
On average, building management staff spend about 5-7 minutes receiving, logging and alerting residents of their deliveries per parcel. Along with constant interruptions throughout the day from both couriers and residents, our body corporate parcel lockers offer a simple solution to give your staff hours back in their day and save costs associated with concierges.

Installing our body corporate parcel lockers offers an automated system for your management staff and another revenue flow that benefits both body corp and its residents. You can also utilise our body corporate parcel lockers for dry cleaning services, among others, and if you want, benefit from additional revenue associated with late and holding fees. And best of all, our 24-hour locker feature means round-the-clock access.

Our body corporate mail locker systems can easily be installed in inconspicuous locations that don't block the main traffic flow within your lobby. With various security technologies incorporated into the design of our lockers, such as one-time codes and end-to-end encryption, you can rest assured that only the right users have access to your lockers and their data.
End-to-end encryption

Data on servers and terminals is fully encrypted during end-to-end transfers, and additionally, all personal data (if captured) is encrypted at rest.
Intuitive UI & UX

Our residential lockers are simple to use for 'non-techies' and supports multiple languages.
Uptime guarantee

Click n Collect offers an unparalleled commitment to reliability, with an impressive service level guarantee of 99.9% uptime.
Digital signature

Accepted by couriers, Click n Collect software provides a digital signature for every transaction- ensuring and end-to-end chain of custody.
Courier agnostic

Click n Collect courier agnostic lockers can receive deliveries from all approved courier and food delivery companies.
24-7 customer support

Experience around-the-clock assistance with our 24/7 customer support, ensuring uninterrupted service and immediate solutions to your queries, no matter the hour.
"Working with Click n Collect is amazing. They are true experts at what they do, fast and professional. They have truly managed to leverage our physical stores in a digital era. We are looking forward to continue growing our Click and Collect offering with Click n Collect".
30+ YEARS EXPERTISE
We know the path intimately and we're here to walk it with you
Whether you're after a premium feature to offer your residents, want a customised body corporate parcel locker system, or want a demo of our locker technology, contact our team to find the answer to your queries.