Laundry and Dry Cleaning Pick Up and Drop Off Lockers
The addition of Click n Collect laundry lockers will not only make your location more attractive but can attract more high-profile tenants or owners who often utilise dry cleaning services.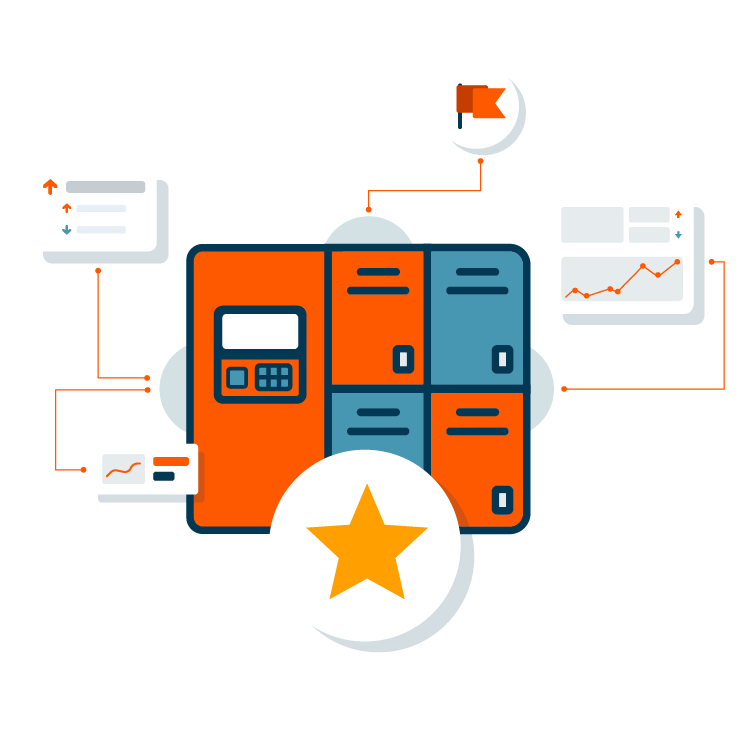 ELEVATE RESIDENT EXPERIENCE
Offer premium services with smart laundry lockers
Laundry and dry cleaning locker systems offer a convenient solution for those who rely on laundry services in hotels, large residential and commercial properties, among others. With a dry cleaning locker system, you can provide building tenants with a premium service offered by few others. Our system offers an automated and contactless laundry pick-up and drop-off service that only requires your users to walk down to their lobby to save their time and yours.
What additional services can I combine with Laundry Lockers?
USER FRIENDLY
Simple and easy to use for 'non-techies'
Our smart locker system boasts an intuitive interface, making it simple for users to store and retrieve items with ease. Catering to various preferences, our system can be accessed through smartphones or on-site touchscreens, complete with clear instructions and visual cues for a seamless experience.
TRUSTED BY J.P. MORGAN
Uncompromising Security & Privacy
We prioritise the security and privacy of user data in our Smart Locker system. With robust security measures, including encrypted communication and secure authentication methods, we stay ahead of the curve on potential vulnerabilities.
SEAMLESS INTEGRATION
APIs empowering possibilities
Our smart laundry and dry cleaning locker system integrates flawlessly with your buildings existing systems, including access control, security, and employee management software. This streamlined process enables efficient locker assignment, usage tracking, and report generation.
ULTIMATE CONVENIENCE
Introduce the full-suite of services and show effortless life can be
Introduce a suite of services to show how effortless life can be. Services that make everyday tasks so easy, you'll wonder how you ever managed without them. Our industry-leading solutions include energy-efficient, temperature-controlled lockers for food deliveries, and intelligent electronic parcel lockers for package delivery, all designed to meet the diverse needs of apartment living, making your daily life not just comfortable, but truly effortless.
Features unique to Click n Collect
Our smart locker solutions are designed to meet the unique needs of your users.
ADA compliant

Designed to be user-friendly for everyone, including people with disabilities. It's all about making sure no one's left out.
Custom-branded screens

Showcase your own logo, colours, and style, making your apartment building the star of the show!
Outdoor lockers

Our lockers are IP55 rated, ensuring they can withstand various outdoor conditions such as rain, dust, and extreme temperatures.
FEATURED PROJECTS
Elevate your property with Click n Collect laundry lockers!
The addition of Click n Collect laundry lockers will not only make your location more attractive but can attract more high-profile tenants or owners who often utilise dry cleaning services. Our dry cleaning lockers can also be customised to be branded for your local laundry provider.
How our smart lockers work
OKA™ enables convenient, contactless and secure deliveries via our turn-key building access and delivery solution.
Step 1

The courier identifies themselves at the locker system console before selecting the resident and locker size(s).
Step 2

Your resident will receive a SMS or email with a unique QR code or one-time pin that allows only them to access the locker.
Step 3

Your resident can collect their items anytime- day or night- for a complete contactless parcel delivery service.
CLICK N COLLECT LOCKERS
Simple and secure dry cleaning solutions
Our dry cleaning locker systems work to streamline the delivery process and lower the chance of any order confusion that can happen when left in the dry cleaners' own storage area. With a complete end-to-end automated process, laundry providers and their customers will receive timely notifications to ensure that nothing gets missed or forgotten, causing a backlog.

Designed with lengthy security measures, our laundry lockers use a unique QR code that only the dry cleaning provider and recipients can use to access your lockers. This ensures a highly secure method to assure peace of mind for both parties giving them 24/7 access and operational use.
With a specific tall locker design to fit your dry cleaning items without ruining your clothes' newly smooth creases, our lockers ensure that your garments are received the same way they left the dry cleaners. Additionally, our dry cleaning locker systems integrate seamlessly with our parcel locker range and your building's bespoke systems to offer efficient automation and simplify monitoring your locker's usage.
INDUSTRY LEADING SOFTWARE
Customisable laundry locker solutions
Click n Collect is a locker specialist trusted by individuals and businesses worldwide. With over 20,000 exchange points, across six continents, we provide secure storage solutions for various industries and needs. Combining advanced electronic lockers and human-centred design, our lockers use the latest technology to facilitate efficient click-and-collect processes in settings such as:
To learn more about our range of modern lockers for all applications, including smart laundry lockers, or to organise a demo, talk to our team. We can help answer any questions you have about our locker technology, customisations and more.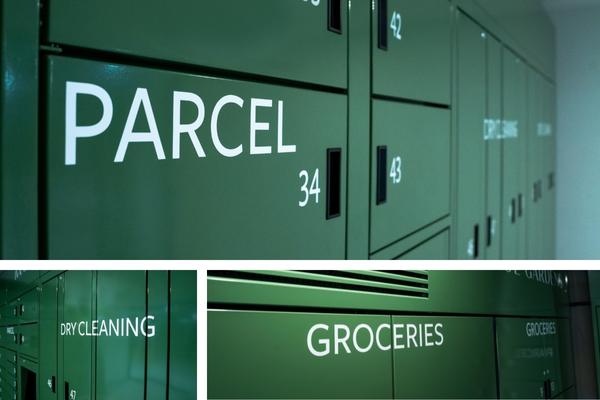 "Working with Click n Collect is amazing. They are true experts at what they do, fast and professional. They have truly managed to leverage our physical stores in a digital era. We are looking forward to continue growing our Click and Collect offering with Click n Collect".
30+ YEARS EXPERIENCE
We know the path intimately and we're here to walk it with you
With lockers that will delight your residents and body corporate, a dedicated Australian team of implementation specialists, in-house designers and software developers eager to support you, getting started has never been easier.
Why partner with us?
We work with some of the largest organisations globally who demand only the best in automated locker solutions.
Complete customisation

From style, features and branding, our in-house design and manufacturing empower you with choices where others can only dream.
Seamless integration

Our Click n Collect laundry lockers offer a reliable, fully-automated, self-service system that ensures seamless integration with your property's current amenities and services.
Turn-key solutions

From analysis to implementation and ongoing support, we're here to ensure your building gets the most from its locker investment.