Designing meaningful experiences with
Click n Collect
Click n Collect designs, manufactures, and installs smart lockers for businesses globally. Equipped with the latest technology, our locker solutions can be customized to suit the needs of users in any sector.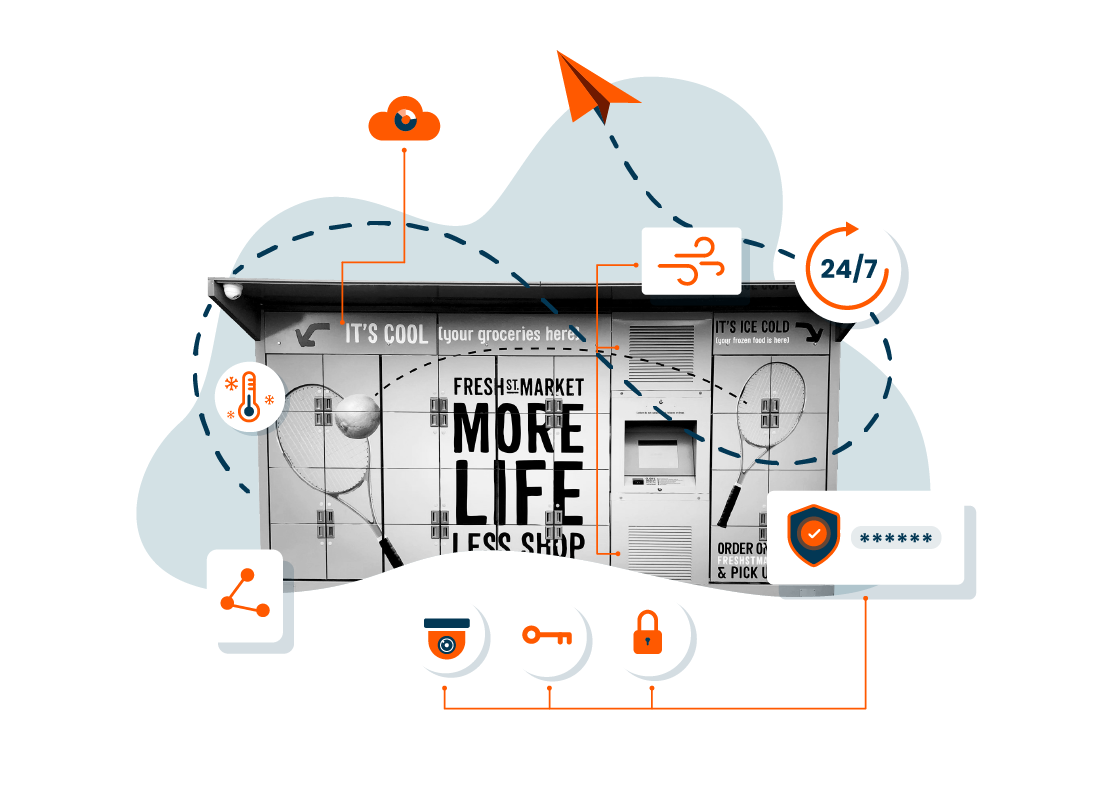 Click n Collect
Our philosophy
Click n Collect is a technology company that puts people at the center of everything we do. We believe that technology should serve us, not the other way around and that the best solutions seamlessly integrate into our lives and make them better. That's why we use a human-centered design approach in all of our products, creating intuitive, user-friendly, and tailored solutions to real people's needs. At the same time, we're also committed to staying on the cutting edge of technology, incorporating the latest advancements in hardware and software to create innovative and reliable solutions. Our flagship product, our smart lockers, is a perfect example of this approach.
What is human-centered design?
Human-centered design (HCD) is a people-first approach to problem-solving that puts the needs and experiences of people at the centre of the design process.
When it comes to Click n Collect, our HCD process begins by gaining a thorough understanding of the problem at hand through empathy and research. We engage with individuals who are impacted by the issue we're addressing and strive to comprehend their requirements, challenges, and aspirations. This comprehension serves as the foundation for our design ideas.
Through iterative testing and refinement, HCD ensures that our technologies meet the needs of your business and ultimately the people you are providing the solution for. We test our designs with real people and use their feedback to improve our solutions. We have proven that HCD is the best way to create solutions that are both effective and meaningful. It's a way to ensure that our technologies are designed for people, not the other way around.
By combining our expertise in human-centered design and technology, we've created a solution that's easy to use, secure, and provides a seamless experience for your business and your customers. With Click n Collect, you can be sure you're getting a solution designed with your needs in mind.
Strong, secure, and sustainable

electronic lockers
At Click n Collect, we understand the importance of reliability and durability when it comes to smart locker technology. Thus, our robust Smart Locker systems are designed to withstand the demands of daily heavy usage, ensuring smooth operations and a tangible return on your investment. To discover the comprehensive benefits of our high-performing, resilient infrastructure, explore the sections below.
User-centric interface
Our Smart Locker systems boast an intuitive interface, making it simple for users to store and retrieve items with ease. Catering to various preferences, our system can be accessed through smartphones or on-site touchscreens, complete with clear instructions and visual cues for a seamless experience.
Unmatched security & privacy
We prioritise the security and privacy of user data in our Smart Locker system. With robust security measures, including encrypted communication and secure authentication methods, we stay ahead of the curve on potential vulnerabilities. One of the reasons our solutions are preferred by JP Morgan Chase Bank.
Seamless integration
Our Smart Locker system integrates flawlessly with your organisation's existing systems, including access control, security, and employee management software. This streamlined process enables efficient locker assignment, usage tracking, and report generation.
Adaptable design for ultimate scalability
Intelligent electronic lockers that are designed to evolve seamlessly alongside your organisation as it expands. By offering an adaptable design, we ensure that your lockers maintain superior performance, regardless of whether you are increasing the number of lockers or branching out to multiple locations. This flexible approach allows your organisation to grow without worrying about the limitations of your locker infrastructure, providing the ultimate scalability solution.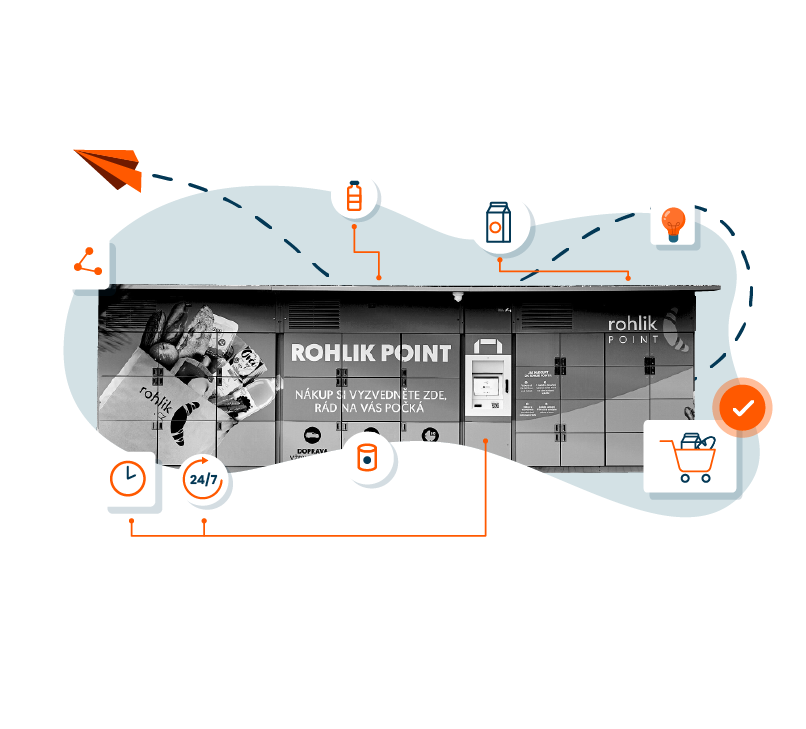 Cool Lockers for Fresh Food
Our cool lockers are the perfect way to keep your customers' fresh food at peak freshness. They are equipped with advanced cooling technology that ensures your groceries are always stored at the optimal temperature.
LEARN MORE
Postal Lockers
Our postal lockers are the perfect way to guarantee that your customers never miss a delivery. They are accessible 24/7, so your customers can pick up their mail or packages when it's most convenient.
LEARN MORE
Laundry Lockers
Our laundry lockers make laundry service seamless for your customers. They are user-friendly and easy to use, so your customers can easily drop off and pick up their laundry.
LEARN MORE
Modular Parcel Lockers
Our modular parcel lockers are the perfect way to enhance your customers' delivery experience. They can be customised to fit any setting, making them ideal for businesses of all sizes.
LEARN MORE
Experience the power of personalized convenience with Click n Collect smart locker solutions, where customization is truly at your fingertips. Whether you're fine-tuning locker dimensions to suit available space or choosing access methods - from traditional keys, PINs, to advanced biometric recognition, we cater to your preferences. What's more, our smart lockers can seamlessly integrate with your existing software, allowing you to monitor usage, track deliveries, and generate reports in real time. With our smart lockers, you also have the ability to control the user interface, making it a natural extension of your brand. You can choose the locker's exterior design and colours that reflect your brand ethos and environment.
We're not just building lockers, we're crafting piece of mind.
Contact Us
We know this path intimately and we're here to walk it with you.