Electronic Package & Postal Lockers
If you're looking for a simple and effective way of receiving and storing parcels, our electronic parcel lockers may be the service for you.
INTELLIGENT ELECTRONIC LOCKERS
Package lockers that merge human-centred design with the latest technologies
Electronic parcel lockers are quickly becoming the click-and-collect locker system of choice for businesses across Australia and globally. These lockers can be installed indoors or outdoors, are accessible 24/7 and leverage the latest technology to ensure anything stored in them is kept safe and secure until ready for pick up. Click n Collect electronic parcel locker systems come with a range of technological features and customisations - this is not a one size fits all product. Our locker specialists will work with you to customise these lockers to your specific needs. These features include unique one-time access codes, age-verification features, automatic reminders to pick up parcels, and much more.
Where can I install an Electronic Package and Postal Locker?
Designed for indoor and outdoor applications, you can install our electronic package & postal locker in commercial, corporate or residential settings.
What is human-centred design?
Human-centered design (HCD) is an approach to problem-solving that places the needs and experiences of people at the centre of the design process. It's a user-centered approach that considers the perspectives and requirements of end-users, as well as their social and cultural context, throughout the design process.
The goal of HCD is to create solutions that are not only functional and efficient, but also satisfying and meaningful to the people who will use them. For Click n Collect, the process starts by understanding the problem space through empathy and research, and then uses that understanding to guide the development of our design concepts. Through iterative testing and refinement, HCD ensures that our technologies meet the needs of your business and ultimately the people (end-user or customer) you are providing the solution for.
Why Click n Collect?
Trusted worldwide, Click n Collect is the locker specialist of choice for any operations looking to provide electronic parcel lockers in Australia and worldwide. We merge human-centred design with the latest technology to create a seamless click-and-collect process. Contact our team today to learn more about our locker systems or take part in a demo of our unique locker technology.
USER FRIENDLY
Simple and easy to use for 'non-techies'
Our electronic parcel lockers boast an intuitive interface, making it simple for users to store and retrieve items with ease. Catering to various preferences, our system can be accessed through smartphones or on-site touchscreens, complete with clear instructions and visual cues for a seamless experience.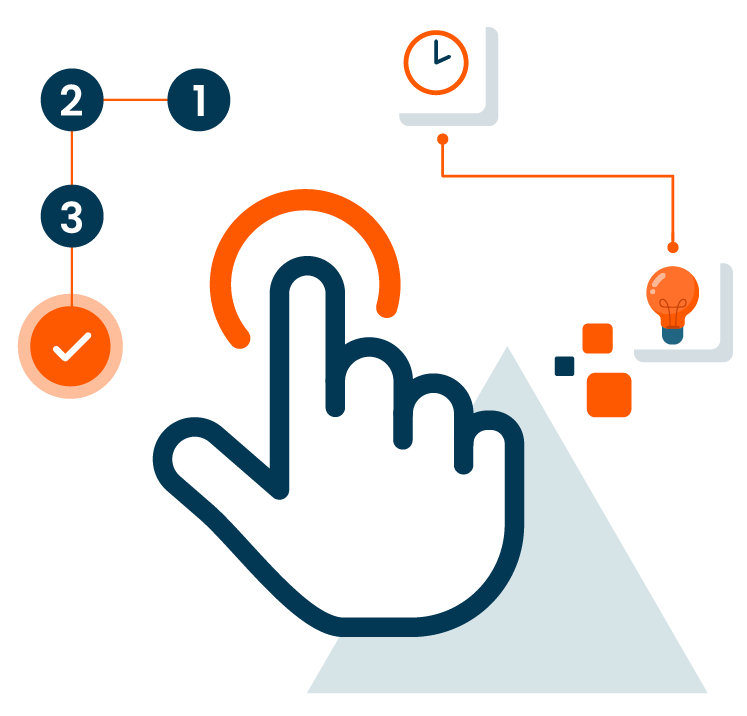 TRUSTED BY J.P. MORGAN
Uncompromising Security & Privacy
We prioritise the security and privacy of user data in our electronic package & postal locker systems. With robust security measures, including encrypted communication and secure authentication methods, we stay ahead of the curve on potential vulnerabilities.
SEAMLESS INTEGRATION
APIs empowering possibilities
Our smart parcel locker system integrates flawlessly with your organisation's existing systems, including access control, security, and employee management software. This streamlined process enables efficient locker assignment, usage tracking, and report generation.
FOOD SAFE, FOOD LOCKERS
Chill, secure, and sustainable solutions
Click-and-collect temperature-controlled lockers make it easier for you as a business to go above and beyond for your customers, increasing their satisfaction with a streamlined shopping experience and making it much more likely they'll shop with you again. Our refrigerated and freezer lockers will keep your belongings cool while waiting to be picked up.
Featured clients
Experience the confidence of world-class enterprises in our solutions.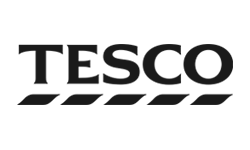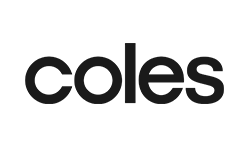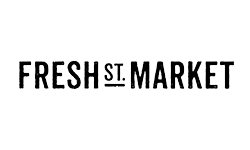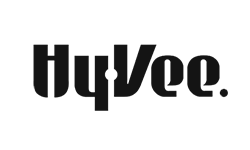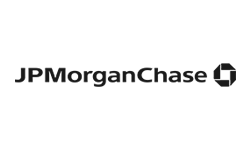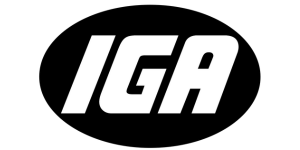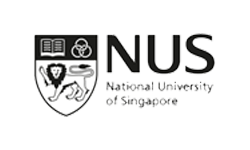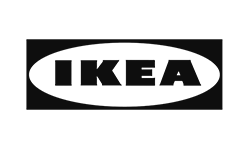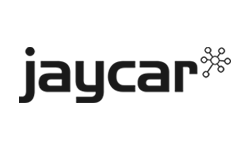 SEAMLESS INTEGRATION
Commercial, corporate or residential - build an electronic parcel locker system to suit you
Creating electronic parcel systems for residential, commercial or corporate buildings involves creating a secure software system to ensure the data of multiple users is protected. Click n Collect's unique technology ensures that lockers and the associated data stays as safe as possible.

As well as security measures like a one-time pin, the data on our electronic parcel locker systems is fully encrypted end to end, has a DPS Cloud Backup (which ensures locker terminals will recover from general power loss) and syncs between servers using a VPN.

Click n Collect's smart locker technology can also monitor the usage of the lockers - a great way to know which lockers are in use and which are empty. Our software can be customised to suit you and integrated with your systems for a more seamless experience.
Our software at a glance
Our industry-leading software is built for seamless integration with any third-party platform thanks to our extensive API suite.
End-to-end encryption

Data on servers and terminals is fully encrypted during end-to-end transfers, and additionally, all personal data (if captured) is encrypted at rest.
Intuitive UI & UX

Custom-branded screens that are simple and easy to use for 'non-techies' and supports multiple languages.
Uptime guarantee

Click n Collect offers an unparalleled commitment to reliability, with an impressive service level guarantee of 99.9% uptime.
24/7 customer support

Experience around-the-clock assistance with our 24/7 customer support, ensuring uninterrupted service and immediate solutions to your queries, no matter the hour.
Cloud hosted

Our cloud hosting platform runs industry gold standard security and best practices for uptime and disaster recovery.
Data analytics

Gain access to top-tier reporting and management tools with our package management software. Designed for commercial level use, it equips you with the capability to oversee multiple locations simultaneously.
TAILOR-MADE SOLUTIONS
Customisation at your fingertips
Click n Collect's automated package lockers are strong, secure, and come with a range of customisation options. You have the flexibility to modify the type, size, colour, access mechanism, and much more according to your unique requirements. The scalable character of our electronic parcel locker system allows for expansion in line with your evolving needs.
"Working across numerous countries and time zones, we have found Click n Collect to be innovative and flexible while providing us with the full A-Z solution across all our markets".
30+ YEARS EXPERTISE
Trust a locker specialist to optimise your operations
Trusted worldwide, Click n Collect is the locker specialist of choice for any operations looking to provide electronic parcel lockers in Australia, the United States, and globally. We merge human-centred design with the latest technology to create a seamless click-and-collect process.
LEARN MORE
Frequently asked questions
What are electronic lockers?
Electronic lockers are secure storage solutions that use electronic locking mechanisms instead of traditional keys or combination locks. They are commonly used in a variety of industries for storing and managing items. At Click n Collect, we offer electronic parcel lockers designed specifically for package delivery and pickup. Our lockers are equipped with advanced features to enhance the customer experience, improve operational efficiency, and increase revenue opportunities.
How do electronic lockers work?
Electronic lockers work by using electronic locks controlled by a central management system. When a customer receives a delivery or needs to store an item, they can select an available locker and enter a unique code or other authentication method to secure the locker. Our lockers feature an easy-to-use interface that guides customers through the pickup process and provides real-time updates on their delivery status.
What are the benefits of using electronic lockers?
The benefits of using electronic lockers include improved convenience for customers, reduced delivery times, and reduced operational costs for businesses. They also provide a secure and contactless pickup option, which is particularly important in the current environment. At Click n Collect, our lockers offer additional benefits such as brand customization, integrated marketing opportunities, and remote locker management capabilities.
What industries use electronic lockers?
Electronic lockers are used in a variety of industries, including retail, logistics, and healthcare. They are commonly found in shopping centres, universities, and hospitals. At Click n Collect, we specialise in providing electronic parcel lockers for retailers and logistics providers of all sizes.
What types of items can be stored in electronic lockers?
Electronic lockers can be used to store a variety of items, including packages, personal items, and rental items. Our lockers are designed to accommodate a range of product sizes and can be customised to fit specific needs.
Can electronic lockers be customised to fit specific needs?
Yes, at Click n Collect, we offer customisation options for our electronic lockers, such as locker size, colour, and branding. Our team works closely with each client to ensure that the lockers meet their specific needs and requirements.
Are electronic lockers secure?
Electronic lockers are designed to be secure and typically have strong security features, such as video surveillance and tamper-proof locks. At Click n Collect, we prioritise security and have implemented advanced security measures to protect the stored items and customer data. However, as with any technology, there is always the potential for vulnerabilities and security breaches, so it is important to choose a reputable provider and ensure that appropriate security measures are in place. Click n Collect's multi-layered, advanced security features are why J.P. Morgan Chase Bank chooses Click n Collect solutions.
How much do electronic lockers cost?
The cost of electronic lockers will vary depending on the size, features, and customisation options. If you're looking for an electronic locker system that will just perform the basics, you can expect to spend $3-5k on average less than investing in a state-of-the-art locker system. However, to take advantage of the leap forward in locker technology and get the very best user experience, expect to pay a little more. At Click n Collect, we also provide detailed pricing information and cost projections upfront to help our clients make informed decisions.
Can our business integrate electronic lockers into our existing systems?
At Click n Collect, we offer a range of integration options to help businesses seamlessly incorporate our smart retail lockers into their existing systems. When you work with Click n Collect, we provide you our software development kit (SDK) and our library of extensively tested and used APIs and support to ensure that the integration process is smooth and successful.
Can our business monitor and manage electronic lockers?
Yes, your business can monitor and manage your electronic lockers through a central management system provided by Click n Collect. This system allows your business to track locker usage, monitor inventory levels, and manage access permissions for customers and staff. Our management system also provides real-time analytics and reporting to help businesses make data-driven decisions.
START YOUR JOURNEY
Connect with a Locker Specialist

Our team will:


Find the best solution for your business

Walk you through the most effective implementation plan

Answer your questions and guide you through pricing
You may also like: