Designed for indoor and outdoor applications, you can install our 24-hour parcel lockers in settings such as offices, apartment complexes and warehouses without any security or durability issues.
24/7 PARCEL LOCKERS
Always open: the future of parcel collection
Experience unparalleled convenience with our 24-hour parcel lockers, the ultimate solution for your parcel delivery needs. We've combined cutting-edge technology with round-the-clock accessibility to ensure your packages are safe, secure, and ready for collection whenever suits you. Discover a new era of efficiency - learn more below.
24/7 accessibility
Our parcel lockers cater to all sectors, providing round-the-clock access for efficient package retrieval. Their universal appeal lies in the convenience they offer, eliminating worries about missed deliveries due to non-availability or scheduling conflicts.
Security and privacy
Our parcel lockers present a secure solution for package delivery across industries, mitigating risks associated with theft or damage. They provide a private, safe space for packages, ensuring they remain undisturbed until collected by the authorised recipient.
Efficiency and organisation
With a centralised location for deliveries, our parcel lockers aid in reducing disarray and lost items across diverse environments. They simplify the parcel collection process, fostering time-saving and efficiency, beneficial to everyone from residents to corporate employees.
Reduced management costs
Our parcel lockers are a valuable asset not only for residential complexes and corporate buildings but also for any organisation looking to streamline its operations. By handling the receipt and storage of packages, they lighten the load on administrative personnel, ultimately reducing management costs and boosting overall operational efficiency.
USER FRIENDLY
Simple and easy to use for 'non-techies'
Our 24-hour parcel lockers boast an intuitive interface, making it simple for users to store and retrieve items with ease. Catering to various preferences, our system can be accessed through smartphones or on-site touchscreens, complete with clear instructions and visual cues for a seamless experience.
TRUSTED BY J.P. MORGAN
Uncompromising Security & Privacy
We prioritise the security and privacy of user data in our 24/7 parcel locker systems. With robust security measures, including encrypted communication and secure authentication methods, we stay ahead of the curve on potential vulnerabilities.
SEAMLESS INTEGRATION
APIs empowering possibilities
Our smart locker system integrates flawlessly with your organisation's existing systems, including access control, security, and employee management software. This streamlined process enables efficient locker assignment, usage tracking, and report generation.
FOOD SAFE, FOOD LOCKERS
Chill, secure, and sustainable solutions
Click-and-collect temperature-controlled lockers make it easier for you as a business to go above and beyond for your customers, increasing their satisfaction with a streamlined shopping experience and making it much more likely they'll shop with you again. Our refrigerated and freezer lockers will keep your belongings cool while waiting to be picked up.
Trusted by organisations of all sizes
Experience the confidence of world-class enterprises in our solutions.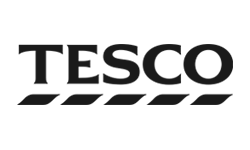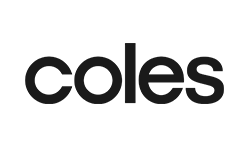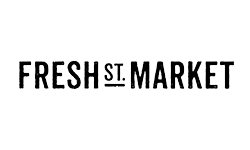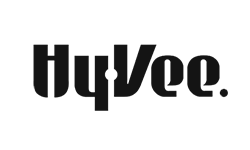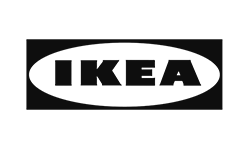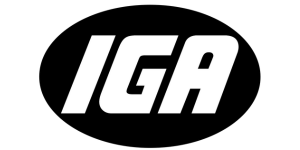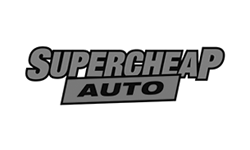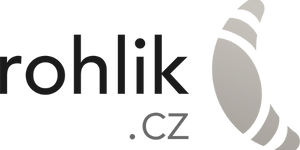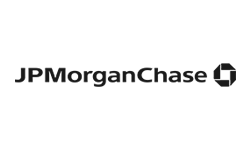 ACCESSIBLE PARCEL COLLECTION
Create an accessible parcel collection process with 24/7 lockers
Designed for commercial and noncommercial, indoor and outdoor applications, you can install our 24-hour parcel lockers in settings such as retail, corporate offices, residential buildings, and warehouses without any security or durability issues. With various security measures in place, our 24/7 parcel lockers ensure that only selected couriers and customers can access a parcel locker. Without the unique QR code, our parcel locker systems are impenetrable to theft to address the growing package security issues.
ULITIMATE FLEXIBILITY
Adaptable design for ultimate scalability
Your Click n Collect Smart Locker system is designed to evolve seamlessly alongside your organisation or userbase as it expands. By offering an adaptable design, we ensure that your lockers maintain superior performance, regardless of whether you are increasing the number of lockers or branching out to multiple locations. This flexible approach allows your organisation to grow without worrying about the limitations of your locker infrastructure, providing the ultimate scalability solution.
WHAT OUR CLIENTS SAY
Trusted supplier of intelligent electronic lockers
"Working across numerous countries and time zones, we have found Click n Collect to be innovative and flexible while providing us with the full A-Z solution across all our markets".
"Working with Click n Collect is amazing. They are true experts at what they do, fast and professional. They have truly managed to leverage our physical stores in a digital era. We are looking forward to continue growing our Click and Collect offering with Click n Collect".
"At the Click n Collect locker launch we had shoppers try the system with no directions from us- everyone got it. Its a simple, convenient and intuitive system that saves our customers time- freeing up hours in their busy lives".
LEARN
Frequently asked questions
What are 24/7 parcel lockers?
24/7 parcel lockers are self-service and contactless locker systems that provide secure storage and retrieval of items around the clock. Click n Collect offers parcel locker solutions specifically designed for package delivery and pickup, with advanced features such as touchless access and remote management.
How do 24/7 parcel lockers work and how can I implement them in my post office?
24/7 parcel lockers use touchless access methods such as one-time URLs and QR codes, allowing customers to access a designated package locker with ease. Click n Collect provides easy-to-use interface for customers and customisable branding for post offices.
What are the benefits of using 24/7 parcel lockers for package delivery and pickup?
24/7 parcel lockers offer improved convenience for customers, reduced delivery times, and reduced operational costs for businesses. They provide a secure and contactless pickup option, which is particularly important in the current environment. Click n Collect offers additional benefits such as brand customisation, integrated marketing opportunities, and remote locker management capabilities to improve business operations.
What industries use parcel lockers?
24-hour parcel lockers are used in a variety of industries, including retail, logistics, healthcare, and apartment complexes. Click n Collect is also a leading supplier of courier lockers for postal organisations.
What types of items can be stored in 24 hour lockers?
24-hour lockers can store a variety of items, including packages, personal items, and rental items, and can be customised to fit specific needs. Click n Collect's team works closely with each client to ensure that the lockers meet their specific needs and requirements.
Can Click n Collect 24/7 parcel lockers be customised to fit our specific needs?
Click n Collect offers customisation options for 24/7 parcel lockers, such as locker size, colour, and branding. Our team works closely with each client to ensure that the lockers meet their specific needs and requirements and provides detailed pricing information and cost projections upfront to help clients make informed decisions.
Are 24/7 parcel lockers secure?
24/7 parcel lockers are designed to be secure and typically have strong security features, such as video surveillance and tamper-proof locks. Click n Collect takes security seriously and offers advanced, multi-layered security features that exceed industry standards, with J.P. Morgan Chase Bank choosing Click n Collect as their preferred supplier for their parcel locker systems.
How much does it cost to install a 24-hour parcel locker system?
The cost of a 24-hour parcel locker system can vary greatly depending on the size, features, and customisation options. Click n Collect provides detailed pricing information and cost projections upfront to help clients make informed decisions and get a cost-effective solution for their business.
Can we integrate 24/7 parcel lockers into our existing software systems?
Click n Collect offers seamless integration options to help businesses incorporate our contactless lockers into their existing systems, with our software development kit (SDK) and extensively tested APIs to simplify the integration process. Our team also provides comprehensive support to ensure a smooth and successful integration, allowing businesses to incorporate our parcel lockers quickly and easily into their operations.
Can Click n Collect's 24/7 parcel lockers be managed remotely?
Click n Collect's central management system enables businesses to easily monitor and manage their 24/7 parcel lockers, including tracking locker usage, monitoring inventory levels, and managing access permissions for both customers and staff. The system provides real-time analytics and reporting to help businesses make data-driven decisions and optimise their locker operations.
30+ YEARS EXPERTISE
We know the path intimately and we're here to walk it with you
Click n Collect, a leading supplier with over 30 years of experience, brings you advanced, human-oriented locker designs that enhance click-and-collect processes. Our offerings range from simple setups to customised 24-hour access solutions, tailored to suit the specific needs of every organisation. Trust in our technology to ensure satisfaction for your customers and communities. To learn more about the technology behind our parcel lockers or to request a demo, talk to our team today to answer any questions you may have.