Shopping Centre Parcel Lockers
With the rising demand for more efficient and seamless shopping experiences, installing parcel lockers in your shopping centre is a must.
CLICK-AND-COLLECT
Enhance your customer experience with shopping centre parcel lockers
Shopping centres are a hub for busy shoppers, and they need to be able to operate efficiently. One of the most important elements of this is reliable parcel lockers. If you're a business or an organisation that operates in a shopping centre, then you know that these lockers are crucial to ensuring your customers get their goods quickly and efficiently.
Convenience
Shopping centre parcel lockers offer immense convenience to customers. They allow for secure 24/7 parcel pickup, meaning customers can retrieve their packages at their leisure, rather than being tied to store hours or delivery times.
Security
Parcel lockers in shopping centres provide an extra layer of security for valuable goods. Our lockers are equipped with security features such as unique access codes, ensuring that parcels only reach the intended recipient.
Efficiency
Click n Collect intelligent electronic lockers streamline the process of package collection by creating a central, accessible location. This reduces waiting time and eliminates the hassle of missed or delayed home deliveries.
Flexibility
Shopping centre parcel lockers are especially beneficial for customers who are frequently on the move. Whether they're shopping, dining, or enjoying a movie, customers can easily pick up their parcels without having to alter their plans or schedule.
USER FRIENDLY
Simple and easy to use for 'non-techies'
Our shopping centre parcel lockers boast an intuitive interface, making it simple for users to store and retrieve items with ease. Catering to various preferences, our system can be accessed through smartphones or on-site touchscreens, complete with clear instructions and visual cues for a seamless experience.
TRUSTED BY J.P. MORGAN
Uncompromising Security & Privacy
We prioritise the security and privacy of user data in our smart locker system. With robust security measures, including encrypted communication and secure authentication methods, we stay ahead of the curve on potential vulnerabilities.
SEAMLESS INTEGRATION
APIs empowering possibilities
Our industry-leading parcel lockers integrate flawlessly with your organisation's existing systems. This ensures a reliable and seamless operational flow, enhancing both efficiency and productivity.
TEMPERATURE-CONTROLLED LOCKERS
Chill, secure, and sustainable solutions
Click-and-collect temperature-controlled lockers make it easier for you as a business to go above and beyond for your customers, increasing their satisfaction with a streamlined shopping experience and making it much more likely they'll shop with you again. Our refrigerated and freezer lockers will keep your belongings cool while waiting to be picked up.
Trusted by organisations of all sizes
Experience the confidence of world-class enterprises in our solutions.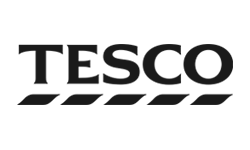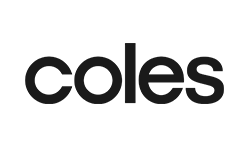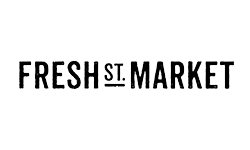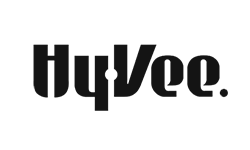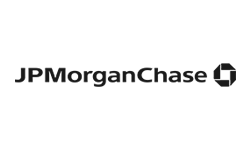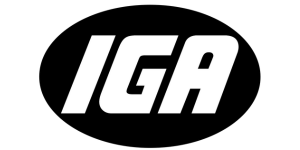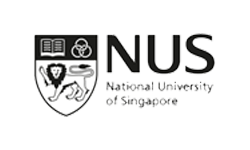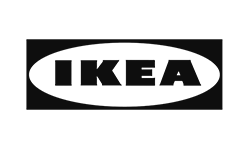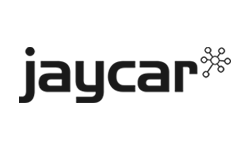 INDUSTRY LEADING SOFTWARE
Skip the queue with Click n Collect
By removing the need to engage in with a staff member, shoppers can easily skip queues and collect their items at a time that suits them. Moreover, a self-service and contactless locker can increase your businesses operational efficiency by enabling you to serving more customers, and even save time associated with accepting parcel delivery. For consumers who want to receive deliveries to a PO box rather than their homes, our parcel lockers also offer more convenience and anonymity.
Our software at a glance
Our industry-leading software is built for seamless integration with any third-party platform thanks to our extensive API suite.
End-to-end encryption

Data on servers and terminals is fully encrypted during end-to-end transfers, and additionally, all personal data (if captured) is encrypted at rest.
Intuitive UI & UX

Simple and easy to use for 'non-techies' and supports multiple languages.
Age-Verification

Our proprietary technology enables you to offer restricted items such as alcohol and tobacco at your Click-n-Collect points.
VPN sync

Data syncs between server and terminal over secure VPN to ensure the highest data security.
Cloud hosted

Our cloud hosting platform runs industry gold standard security and best practices for uptime and disaster recovery.
DPS cloud backup

Locker terminals will self-recover from general power loss events and mitigate against data loss.
HUMAN-CENTRED DESIGN x LATEST TECHNOLOGIES
Customisable locker solutions for every organisation
What sets our shopping centre parcel lockers apart from any other supplier is that they're fully customisable. This allows you to choose the best style, branding, size, indoor or outdoor use, and various other features.
"At the Click n Collect locker launch we had shoppers try the system with no directions from us- everyone got it. Its a simple, convenient and intuitive system that saves our customers time- freeing up hours in their busy lives".
30+ YEARS EXPERTISE
We know the path intimately and we're here to walk it with you
Click n Collect is a leading supplier of intelligent locker technology. With 30+ years experience, we offer a range of locker designs to suit every organisation, and every need. To learn more about our innovative locker technology or to book a demo, contact the Click n Collect team.