Smart Parcel Locker System Manufacturer & Supplier
Click n Collect Smart Lockers have become the go-to choice for businesses and institutions in Australia and worldwide who want to provide a secure, efficient, easy-to-use service to their customers.
INTELLIGENT ELECTRONIC LOCKERS
Strong, secure, and sustainable solutions
At Click n Collect, we understand the importance of reliability and durability when it comes to smart locker technology. Thus, our robust Smart Locker systems are designed to withstand the demands of daily heavy usage, ensuring smooth operations and a tangible return on your investment. To discover the comprehensive benefits of our high-performing, resilient infrastructure, explore the sections below.
User-centric interface
Our Smart Locker systems boast an intuitive interface, making it simple for users to store and retrieve items with ease. Catering to various preferences, our system can be accessed through smartphones or on-site touchscreens, complete with clear instructions and visual cues for a seamless experience.
Unmatched security & privacy
We prioritise the security and privacy of user data in our Smart Locker system. With robust security measures, including encrypted communication and secure authentication methods, we stay ahead of the curve on potential vulnerabilities. One of the reasons our solutions are preferred by JP Morgan Chase Bank.
Seamless integration
Our Smart Locker system integrates flawlessly with your organisation's existing systems, including access control, security, and employee management software. This streamlined process enables efficient locker assignment, usage tracking, and report generation.
Adaptable design for ultimate scalability
Intelligent electronic lockers that are designed to evolve seamlessly alongside your organisation as it expands. By offering an adaptable design, we ensure that your lockers maintain superior performance, regardless of whether you are increasing the number of lockers or branching out to multiple locations. This flexible approach allows your organisation to grow without worrying about the limitations of your locker infrastructure, providing the ultimate scalability solution.
TRUSTED BY ORGANISATIONS GLOBALLY
A range of premium features customised to suit your operational needs
Whether used for grocery delivery or secure document collection at your office, our team of locker specialists are there to help you create a product that meets the requirements of your business. Our specialists aren't just there during the sale either - we pride ourselves on our ongoing product support to ensure you're getting the most out of our smart lockers.
Features at a glance
Create a smart locker system with customisable features to suit your specific locker needs with Click n Collect, the go-to smart locker supplier worldwide. Here are a few ways our smart lockers stand out:
Industry-leading software

Industry-leading software is the base of all our smart locker systems - our software can integrate with internal systems. Immediately notify users their items are ready and monitor the usage of your system
Multiple access methods

Incorporate different methods of access depending on the parcels being delivered and collected - unique one-time access codes, age verification tools and more
Modular for ultimate scalability

Combine lockers of different sizes and purposes within your locker system, including temperature controlled lockers - since our product is modular, you can expand your system as needed
Suitable for all environments

Tested against all weather conditions, our smart lockers can be placed indoors or outdoors.
Powerful reporting features

Gain access to top-tier reporting and management tools with our package management software. Designed for commercial level use, it equips you with the capability to oversee multiple locations simultaneously.
OUR TECHNOLOGY
A range of premium features customized to suit your operational needs
Create a smart locker system with customisable features to suit your specific locker needs with Click n Collect, the go-to smart locker supplier worldwide. Contact Click n Collect today for a demonstration of our unique locker technology, or to find out more about our smart locker systems and their different applications.
eBOOK
Want to learn how we build our innovative smart lockers?
At the core of our innovative smart lockers lies the principle of human-centred design.
Trusted by organizations of all sizes
Experience the confidence of world-class enterprises in our solutions.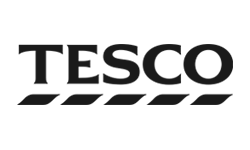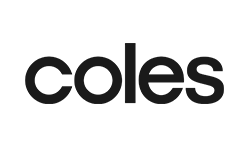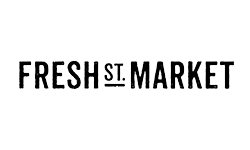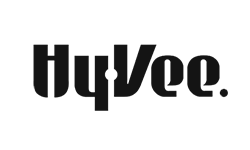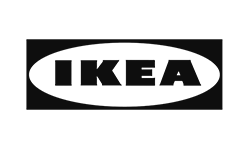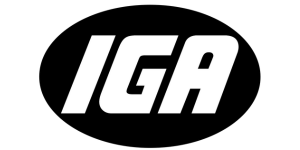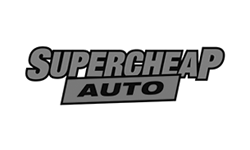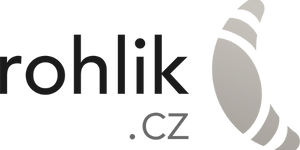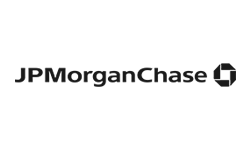 "Working across numerous countries and time zones, we have found Click n Collect to be innovative and flexible while providing us with the full A-Z solution across all our markets".
30+ YEARS EXPERTISE
We know the path intimately and we're here to walk it with you
At Click n Collect, we are proud to bring Australian ingenuity to the global market. Our focus on innovation and creativity is what sets us apart, and we are constantly pushing the boundaries of what's possible with our smart locker solutions. With a team of experienced engineers and designers, we are always striving to create cutting-edge technology that delivers the best possible customer experience. Our commitment to innovation and creativity has earned us a reputation as a leading provider of smart locker solutions, not just in Australia but around the world.
WHAT OUR CLIENTS SAY
Trusted by organisations globally
"Working with Click n Collect is amazing. They are true experts at what they do, fast and professional. They have truly managed to leverage our physical stores in a digital era. We are looking forward to continue growing our Click and Collect offering with Click n Collect."
"Click n Collect had the leading role in the Coles online Smart locker design and established a close working relationship with the Coles online team and its IT partners to design, build, test, roll out, go live and PIR plan the smart refrigerated locker units. Click n Collect exceeded expectations and were successful in the roll out for Coles with the first ever remote smart lockers for grocery ecommerce in the world."
"At the Click n Collect locker launch we had shoppers try the system with no directions from us- everyone got it. Its a simple, convenient and intuitive system that saves our customers time- freeing up hours in their busy lives."
LEARN MORE
Frequently asked questions
What are smart lockers?
Smart lockers are self-service storage units equipped with advanced technology such as electronic locks, sensors, and software to automate and optimise package delivery and retrieval processes.
How do smart lockers work?
Smart lockers work by using digital technology to provide access to lockers. Users can either use a unique QR card, a mobile phone, or biometric identification (such as fingerprint scanning) to open and close the lockers. The lockers are connected to a central system that tracks usage, allowing administrators to monitor and manage the lockers remotely.
What are the benefits of using smart lockers?
The benefits of using smart lockers include enhanced security, convenience, and efficiency. Smart lockers eliminate the need for physical keys or combinations, which can be lost or stolen. They also provide a quick and easy way for users to store and retrieve their belongings. Administrators can track locker usage in real-time and manage the lockers remotely, reducing the need for manual oversight.
How can I install and maintain smart lockers?
Installation and maintenance of smart lockers will depend on the specific provider and model. Click n Collect provides turn-key solutions, from design and manufacturing, through to installation and ongoing support. For certain applications, we can provide detailed instructions for self-installation and maintenance. In any case, it is important to follow the manufacturer's instructions carefully and to perform regular maintenance to ensure the continued performance of the lockers.
What are my customisation options?
With Click n Collect lockers you can customise the locker size, and colour, add content sensors or device charging, and many more additional features.
Where can I buy Smart food lockers?
Why are they called "smart lockers"?
Smart lockers are considered "smart" because they are part of a new generation of connected products that require a technology infrastructure to work effectively. This infrastructure is commonly referred to as a "technology stack."

In the case of smart lockers, the technology stack serves as a gateway for data exchange between the locker and the user, integrating data from external sources, business systems, and other related products. Additionally, the technology stack acts as the platform for data storage and analytics, runs applications, and ensures access to the locker and data flowing to and from it is secure.

Ultimately, the smart technology stack enables smart lockers to offer a range of added features and benefits, such as automated notifications, enhanced security, and real-time data analysis, making them more than just simple storage units.
What industries use smart lockers?
Smart lockers are used in a variety of industries, including education, healthcare, logistics, retail, and hospitality. They are commonly found in universities, hospitals, airports, petrol stations, shopping centres, and hotels.
What features should I look for in a smart locker?
When choosing a smart locker, you should look for features such as strong security measures, ease of use, compatibility with your existing systems, and durability. You may also want to consider customisation options, such as locker size and colour, and any additional features, such as charging ports or climate control.
How much do smart lockers cost?
The cost of smart lockers can vary depending on the size, features, and customisation options. If you're looking for a Smart Locker that will just perform the basics, you can expect to spend $2-5k on average less than investing in a state-of-the-art locker system. However, to take advantage of the leap forward in locker technology and get the very best user experience, expect to pay a little more.
Are smart lockers secure?
Smart lockers are generally considered to be more secure than traditional lockers, as they use digital technology to provide access and often have strong security measures, such as biometric identification. However, as with any technology, there is always the potential for vulnerabilities and security breaches, so it is important to choose a reputable provider and ensure that appropriate security measures are in place. Click n Collect's multi-layered, advanced security features are why J.P. Morgan Chase Bank chooses Click n Collect solutions.
Can Click n Collect lockers be placed outdoors?
Certainly, Click n Collect lockers can be placed indoors or outdoors and have been tested and trusted in some of the world's harshest weather conditions for close to a decade. Additionally, our intelligent software technology ensures controlled temperatures and uninterrupted operation at all times, no matter the extreme ambient conditions. For more details on the performance, please contact us.