Pharmacy Lockers
Get the best of both worlds with Click n Collect pharmacy lockers. Enjoy the convenience of 24/7 prescription delivery and collection, while also increasing security and reducing wait times.
INTRODUCING SMART PHARMACY LOCKERS
The next generation of pharmacy services
Smart pharmacy lockers, also known as pharmacy prescription lockers or medicine collection lockers, are becoming increasingly popular in hospitals and pharmacies as a way to improve the medication pickup process for patients. Click n Collect's automated lockers offer a variety of benefits for both healthcare providers and patients. Explore some of the benefits below.
Online and mobile shopping
Pharmacy lockers can serve as a convenient and secure pickup option for customers who order groceries online or via mobile app. Customers can place their order and select a pickup time, then retrieve their items from a locker location at their convenience.
Personalization and customer insights
Unlock the power of personalization and customer insights with our cloud-based management system. Gain access to real-time analytics and comprehensive reports, empowering your business to make informed, data-driven decisions for an enhanced customer experience.
Sustainability and social responsibility
Click n Collect smart lockers can help reduce carbon emissions associated with home delivery. By offering a centralised pickup location, retailers can consolidate deliveries and reduce the number of trips required for delivery.
Convenience and speed
Experience unmatched convenience and speed with our intelligent pharmacy lockers. Providing 24/7 access, customers can effortlessly collect their groceries at their preferred time, eliminating the need for coordinating with delivery drivers or visiting stores within limited hours. Cater to your busy clientele with this seamless and flexible pickup solution.
USER FRIENDLY
Simple and easy to use for 'non-techies'
Our Smart Locker system boasts an intuitive interface, making it simple for users to store and retrieve items with ease. Catering to various preferences, our system can be accessed through smartphones or on-site touchscreens, complete with clear instructions and visual cues for a seamless experience.
INTELLIGENT PHARMACY LOCKERS
Making medication accessible: ADA-compliant pharmacy lockers
Through our intelligent software, we can allocate lockers at suitable heights for individuals using wheelchairs and for our older patrons, thereby mitigating the need for uncomfortable bending or stretching. This adaptive allocation of lockers, prioritising user comfort and accessibility, ensures compliant with the Americans with Disabilities Act (ADA).
TRUSTED BY J.P. MORGAN
Uncompromising Security & Privacy
We prioritise the security and privacy of user data in our Smart Locker system. With robust security measures, including encrypted communication and secure authentication methods, we stay ahead of the curve on potential vulnerabilities.
FUTURE PROOF
Adaptable design for ultimate scalability
Your Click n Collect Smart Locker system is designed to evolve seamlessly alongside your organization as it expands. By offering an adaptable design, we ensure that your lockers maintain superior performance, regardless of whether you are increasing the number of lockers or branching out to multiple locations. This flexible approach allows your organization to grow without worrying about the limitations of your locker infrastructure, providing the ultimate scalability solution.
Trusted by organizations of all sizes
Experience the confidence of world-class enterprises in our solutions.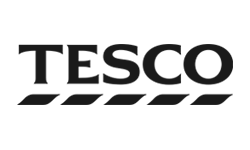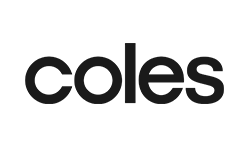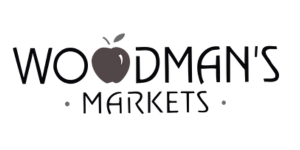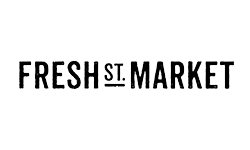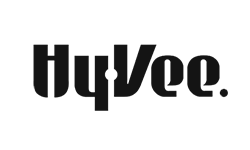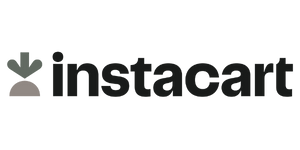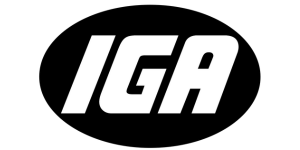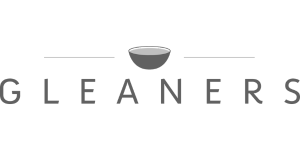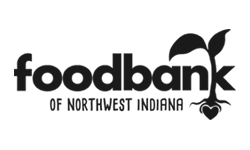 INNOVATIVE HEALTHCARE
Redefining convenience: the impact of smart pharmacy lockers
Pharmacy lockers are a great investment that will hugely benefit your business and its customers. For pharmacy customers who can't always collect their medicine during opening hours or at a convenient time, having a locker for more flexible collection could make the difference between them choosing between you or another pharmacy. With hassle-free, contactless delivery, your customers can skip the queue and enjoy efficient pick-ups.
Click n Collect's lockers are safe, smart, and secure. They only allow access to relevant users so you and your customers can trust our locker system for important handling of medication, prescriptions, and other personal information.
Where can I install a Pharmacy Locker?
Pharmacy lockers are prefect for hospitals looking to extend their collection service with 24/7 automated pick-up points. Click n Collect's lockers are designed for indoor and outdoor applications, which means you can install our smart pharmacy lockers anywhere there's electricity.
Streamline your operations with Click n Collect lockers
Our click-and-collect parcel lockers are suitable for small retail businesses and larger chains such as pharmacies, retail stores, supermarkets, libraries and more.
Boost brand loyalty

Create a competitive edge in your omnichannel fulfilment and boost brand loyalty with a convenient, contactless pickup solution. With Click n Collect pharmacy lockers, customers can collect prescriptions and online shopping anytime – day or night – in a matter of seconds.
Reduce operating expenses

Click n Collect pharmacy lockers automate labour-intensive services like curbside pickup (BOIPIS)- reducing doubling handling of online orders. Smart pharmacy lockers that serve as remote pickup points can offer an alternative to home delivery and save the costs occurred in the last-mile.
Lift asset utilisation

Improve your return per square meter of under-utilised retail space such as outdoor parking areas and extend your trading hours with click-and-collect pharmacy lockers.
PHARMACY REIMAGINED
Customise our pharmacy lockers to suit your business and customer requirements
Click n Collect provides diverse locker designs and customisations, from standard lockers to temperature-controlled units for refrigerated medications, tailored to meet your pharmacy's unique requirements. By integrating pharmacy lockers on-site, you can enhance operational efficiency, cater to both walk-in and click-and-collect customers, and ensure a seamless experience. Our weatherproof, 24-hour locker can be conveniently placed outdoors for easy medicine collection. Plus, personalising style, colour, size, and branding to suit your business is a breeze with Click n Collect.
INDUSTRY-LEADING LOCKER SOFTWARE
Leveraging artificial intelligence (AI) for secure prescription pickup
Our smart locker software's identity verification feature offers a distinct advantage in the realm of pharmacy, hospital, and medical centre operations. This function ensures that prescriptions are securely stored and released only to the appropriate individuals, thus enhancing patient safety and privacy. By integrating this cutting-edge technology, healthcare institutions can not only foster trust and confidence among their patrons but also streamline their operations, creating an efficient, error-free, and secure distribution process.
Our software at a glance
Our industry-leading software is built for seamless integration with any third-party platform thanks to our extensive API suite.
End-to-end encryption

Data on servers and terminals is fully encrypted during end-to-end transfers, and additionally, all personal data (if captured) is encrypted at rest.
Intuitive UI & UX

Simple and easy to use for 'non-techies' and supports multiple languages.
Uptime guarantee

Click n Collect offers an unparalleled commitment to reliability, with an impressive service level guarantee of 99.9% uptime.
24/7 customer support

Experience around-the-clock assistance with our 24/7 customer support, ensuring uninterrupted service and immediate solutions to your queries, no matter the hour.
Cloud hosted

Our cloud hosting platform runs industry gold standard security and best practices for uptime and disaster recovery.
Data analytics

Gain access to top-tier reporting and management tools with our package management software. Designed for commercial level use, it equips you with the capability to oversee multiple locations simultaneously.
SEAMLESS INTEGRATION
APIs empowering possibilities
Our Smart Locker system integrates flawlessly with your organisation's existing systems, including access control, security, and employee management software. This streamlined process enables efficient locker assignment, usage tracking, and report generation.
"Working with Click n Collect is amazing. They are true experts at what they do, fast and professional. They have truly managed to leverage our physical stores in a digital era. We are looking forward to continue growing our Click and Collect offering with Click n Collect".
30+ YEARS EXPERTISE
We know the path intimately and we're here to walk it with you
With lockers that will delight your customers and a global team of implementation specialists, in-house designers and software developers eager to support you, getting started has never been easier.
LEARN
Frequently asked questions
What are pharmacy lockers, and how do they work?
Pharmacy lockers are secure storage units that allow patients to pick up their prescriptions outside of regular business hours. They typically require a unique code to access, ensuring only the intended recipient can retrieve their medication. Click n Collect pharmacy lockers provide a convenient and safe way for patients to collect their prescriptions at any time of day, without having to interact with pharmacy staff or wait in long lines.
Are pharmacy lockers secure?
Yes, Click n Collect pharmacy lockers are a secure way to collect prescriptions, as they provide a controlled access point, can be set up to require two-factor authentication, and prevent unauthorised access to medication.
What are the benefits of using a pharmacy locker for prescription collection?
Click n Collect pharmacy lockers for prescription collection can offer several benefits, including increased convenience, improved patient privacy, and reduced wait times. Our lockers are guaranteed to enhance the patient experience by offering a contactless, self-service option for 24/7 prescription collection- saving patients time while increasing prescription security and pharmacist safety.
How do I set up a click and collect service for my pharmacy?
Setting up a click and collect service for a pharmacy typically involves partnering with a third-party provider that specialises in automated prescription collection. Click n Collect pharmacy lockers can be set up quickly and easily, providing a turnkey solution for pharmacies that want to offer a convenient and secure prescription collection option for their patients.
What is automated prescription collection, and how does it work?
Automated prescription collection uses technology like the Internet of Things (IoT) and artificial intelligence to dispense medication, reducing manual handling and improving accuracy. Click n Collect pharmacy lockers leverage automated technology to provide a seamless and efficient prescription collection process, with minimal involvement from pharmacy staff.
What are the advantages of automated prescription collection for pharmacies and patients?
Automated prescription collection can offer several advantages for pharmacies and patients, including improved accuracy, reduced wait times, and increased efficiency. Click n Collect pharmacy lockers provide all of these benefits and more, offering a contactless, self-service option that can help pharmacies streamline operations and enhance the patient experience.
How can I find a pharmacy that offers click and collect or automated prescription collection services?
Patients can typically find pharmacies that offer click and collect or automated prescription collection services through online search engines or by contacting their local pharmacy directly.
Click n Collect pharmacy lockers are becoming increasingly common, and many pharmacies now offer this convenient and secure prescription collection option for their patients.
Can I use a pharmacy locker or click and collect service for controlled substances?
The use of pharmacy lockers or click and collect services for controlled substances may be subject to additional regulations and requirements. Click n Collect pharmacy lockers can be configured to comply with all relevant regulations and security protocols, providing a secure and convenient option for the collection of controlled substances.
Are there any privacy concerns with using pharmacy lockers or automated prescription collection?
While there may be some privacy concerns associated with using pharmacy lockers or automated prescription collection, these systems are designed to be secure and protect patient confidentiality. Click n Collect pharmacy lockers are a secure and private way to collect prescriptions, as they provide a controlled access point and prevent unauthorised access to medication.
How are Click n Collect pharmacy lockers different to a SpotRx kiosk?
Click n Collect pharmacy lockers and Spot Rx kiosks are both types of automated prescription collection systems, but there are some key differences between the two.

Click n Collect pharmacy lockers are typically large storage units that are installed either inside or outside of a pharmacy. Patients receive a unique code to access the locker and retrieve their medication. These lockers are usually integrated with a pharmacy's existing software systems, enabling a fully automated and secure prescription pickup.

Spot Rx kiosks, on the other hand, are standalone machines that are installed in public locations like shopping centres or grocery stores. Patients can use these kiosks to order and pay for their prescriptions, which are then dispensed directly from the machine. Spot Rx kiosks are designed to be accessible and convenient, offering a 24/7 option for prescription collection.

The primary reason you would choose a Click n Collect pharmacy locker over a Spot Rx Kiosk is that it allows for secure and controlled access to medication that integrates with your pharmacy's existing infrastructure.
START YOUR JOURNEY
Speak to a Locker Specialist
Contact our team today for any queries about the cutting-edge technology used in our grocery locker systems or for a demo of our innovative smart lockers.


Our team will:


Find the best solution for your business.

Walk you through the most effective implementation plan.

Answer your questions and guide you through pricing.