Petrol Station Parcel Lockers
Petrol stations are convenient locations for anyone that are open 24/7. Often an accessible landmark to distinguish your area, petrol stations are a convenient spot that anyone can easily find. So for those looking for a convenient and secure place to deliver their goods, click-and-collect lockers at petrol stations are the perfect solution.
SMART LOCKERS
Petrol station lockers that merge human-centred design with the latest technology
Automated Click n Collect lockers are designed to offer accessibility for those who get their groceries delivered, courier and parcel collections, mail collections and more. This means you can say goodbye to afternoon rushes to the post office after a long day at work. Our outdoor lockers allow 24/7 access, creating more convenient parcel drop-off and pick-up locations for customers. And our Click n Collect lockers aren't only valuable for customers but petrol stations too, offering an additional revenue stream.
What items can I store in Petrol Station Lockers?
What is human-centred design?
Human-centered design (HCD) is an approach to problem-solving that places the needs and experiences of people at the centre of the design process. It's a user-centered approach that considers the perspectives and requirements of end-users, as well as their social and cultural context, throughout the design process.
The goal of HCD is to create solutions that are not only functional and efficient, but also satisfying and meaningful to the people who will use them. For Click n Collect, the process starts by understanding the problem space through empathy and research, and then uses that understanding to guide the development of our design concepts. Through iterative testing and refinement, HCD ensures that our technologies meet the needs of your business and ultimately the people (end-user or customer) you are providing the solution for.
USER FRIENDLY
Simple and easy to use for 'non-techies'
Our parcel lockers boast an intuitive interface, making it simple for users to store and retrieve items with ease. Catering to various preferences, our system can be accessed through smartphones or on-site touchscreens, complete with clear instructions and visual cues for a seamless experience.
TRUSTED BY J.P. MORGAN
Uncompromising Security & Privacy
We prioritise the security and privacy of user data in our smart locker system. With robust security measures, including encrypted communication and secure authentication methods, we stay ahead of the curve on potential vulnerabilities.
SEAMLESS INTEGRATION
APIs empowering possibilities
Our parcel locker systems for petrol stations integrate flawlessly with your organisation's existing systems, including access control, security, and employee management software. This streamlined process enables efficient locker assignment, usage tracking, and report generation.
TEMPERATURE-CONTROLLED LOCKERS
Chill, secure, and sustainable solutions
Click-and-collect temperature-controlled lockers make it easier for you as a business to go above and beyond for your customers, increasing their satisfaction with a streamlined shopping experience and making it much more likely they'll shop with you again. Our refrigerated and freezer lockers will keep your belongings cool while waiting to be picked up.
Featured clients
Experience the confidence of world-class enterprises in our solutions.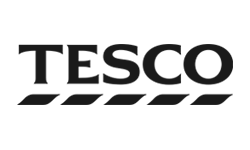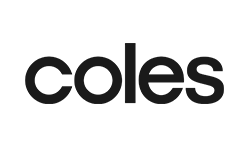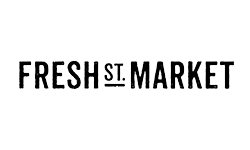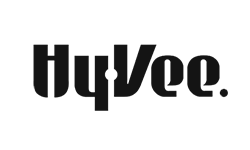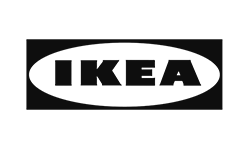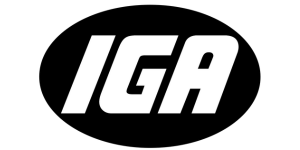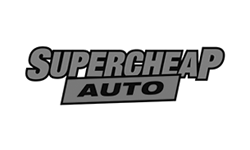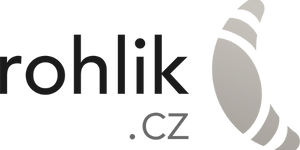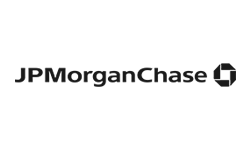 MEET THE DEMANDS OF YOUR CUSTOMERS
The benefits of petrol station Click n Collect lockers
Click-and-collect lockers situated at petrol stations present an excellent solution for businesses aiming to enhance their customer experience and foster stronger relationships with their clientele. These versatile lockers serve as both drop-off and pick-up points for courier companies, ensuring a secure and reliable location for external collection services.

The system promotes contactless drop-off and pick-up of packages, granting customers the flexibility to retrieve their parcels at any hour of the day or night, all year round. Our top-quality commercial lockers are specifically designed for petrol stations, retail stores, and package delivery services.

For maximum convenience, we provide state-of-the-art courier lockers equipped with cutting-edge features, such as electronic locks and real-time parcel tracking capabilities.
Create a winning retail strategy
Our click-and-collect parcel lockers are suitable for small retail businesses and larger chains such as pharmacies, retail stores, supermarkets, libraries and more.
Boost brand loyalty

Create a competitive edge in your omnichannel fulfilment and boost brand loyalty with a convenient, contactless pickup solution.
Lift asset utilisation

Improve your return per square meter of under-utilised retail space such as outdoor parking areas and extend your trading hours with click-and-collect lockers.
Reduce operating expenses

Click n Collect lockers automate labour-intensive services like curbside pickup (BOIPIS)- reducing doubling handling of online orders.
HUMAN-CENTRED DESIGN x LATEST TECHNOLOGIES
Improve your accessibility with Click n Collect
With Click n Collect Lockers, customers can collect online shopping anytime – day or night – in a matter of seconds. Our lockers are entirely secure and accessible by your customers, which is why they're perfect for petrol stations where customers often want to pick up their items without waiting in line at the counter. Our lockers are also fully weatherproof and airtight, and can be customised before and after installation. This means you can easily create a branded locker for easy identification or a specific locker size to meet your business's operational needs.
"At the Click n Collect locker launch we had shoppers try the system with no directions from us- everyone got it. Its a simple, convenient and intuitive system that saves our customers time- freeing up hours in their busy lives".
30+ YEARS EXPERTISE
We know the path intimately and we're here to walk it with you
Click n Collect is a reliable locker specialist trusted by individuals and businesses worldwide. Our range of advanced electronic lockers merge human-centred design with the latest tech to make your click-and-collect process simple. Contact us today for any queries about our range of click-and-collect lockers at your local petrol station or for a demo of our intelligent electronic lockers. Find the best hardware solution for your business environment with Click n Collect.