Outdoor Parcel Locker Systems
Click n Collect's outdoor lockers are weatherproof and designed to withstand prolonged exposure against the elements. This high level of durability provides added protection for your stored goods and ensures the exterior appearance of your lockers continue to look presentable, even after years of use.
SMART LOCKERS
Outdoor parcel lockers that merge human-centred design with the latest technology
Outdoor locker systems are an instrumental part of any business's delivery or click-and-collect process. They make it easy to keep goods safe, secure, and accessible at all times while waiting to be collected. This can suit businesses who offer click-and-collect for retail shopping, groceries, and individuals and businesses who prefer to receive mail and parcels at a PO box. This eliminates the need for staff, waiting in queues, and missed deliveries. Whether you're a small business or a large corporation, Click n Collect has a parcel locker system that will suit your users' needs.
What is human-centred design?
Human-centered design (HCD) is an approach to problem-solving that places the needs and experiences of people at the centre of the design process. It's a user-centered approach that considers the perspectives and requirements of end-users, as well as their social and cultural context, throughout the design process.
The goal of HCD is to create solutions that are not only functional and efficient, but also satisfying and meaningful to the people who will use them. For Click n Collect, the process starts by understanding the problem space through empathy and research, and then uses that understanding to guide the development of our design concepts. Through iterative testing and refinement, HCD ensures that our technologies meet the needs of your business and ultimately the people (end-user or customer) you are providing the solution for.
Where can I install an outdoor locker?
USER FRIENDLY
Simple and easy to use for 'non-techies'
Click n Collect outdoor lockers boast an intuitive interface, making it simple for users to store and retrieve items with ease. Catering to various preferences, our system can be accessed through smartphones or on-site touchscreens, complete with clear instructions and visual cues for a seamless experience.
TRUSTED BY J.P. MORGAN
Uncompromising Security & Privacy
We prioritise the security and privacy of user data in our outdoor locker systems. With robust security measures, including encrypted communication and secure authentication methods, we stay ahead of the curve on potential vulnerabilities.
SEAMLESS INTEGRATION
APIs empowering possibilities
Our smart lockers integrate flawlessly with your organisation's existing systems, including access control, security, and employee management software. This streamlined process enables efficient locker assignment, usage tracking, and report generation.
OUTDOOR LOCKERS FOR GROCERY
Chill, secure, and sustainable solutions
Click-and-collect temperature-controlled lockers make it easier for you as a business to go above and beyond for your customers, increasing their satisfaction with a streamlined shopping experience and making it much more likely they'll shop with you again. Our refrigerated and freezer lockers will keep your belongings cool while waiting to be picked up.
Featured clients
Experience the confidence of world-class enterprises in our solutions.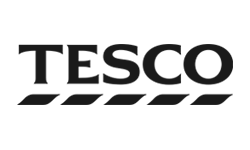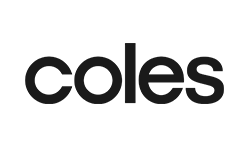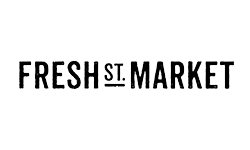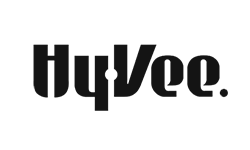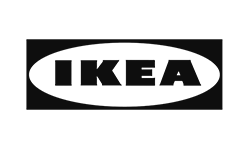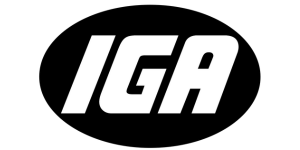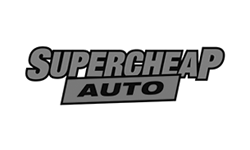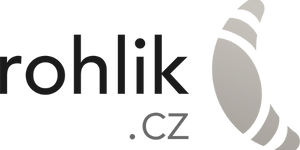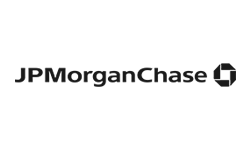 ANY ENVIRONMENT
Smart, weatherproof, and secure outdoor parcel lockers
Expertly designed to ensure the ultimate protection of your packages. Our intelligent storage solutions come equipped with state-of-the-art technology to prevent unauthorised access, thereby providing an unmatched level of security. Crafted to withstand varying weather conditions, they ensure your parcels remain undamaged, irrespective of rain, snow, or heat. With their robust and durable construction, these lockers not only offer reliable security but also provide the convenience of 24/7 accessibility, making parcel collection hassle-free and efficient. Opt for our smart outdoor parcel lockers to elevate your parcel storage and retrieval experience.
CUSTOMISATION ADVANTAGE
Customisable locker systems to meet the needs of any business
The customisation that our Click n Collect self-service lockers offer is what makes our smart lockers so remarkable. No matter what colour, size, branding, or features you need, we can customise your locker system to suit your brand and meet your users' needs. If you have questions about the innovative technology used in our outdoor locker systems or need to schedule a demonstration of our smart lockers, please contact our team today. Our experts can answer any questions you may have about our range of locker systems and their customisation options.
INDUSTRY-LEADING LOCKER SOFTWARE
Create a competitive edge with age-verification
Age verification constitutes more than half of interventions at self-checkouts, slowing down the checkout lines for customers. And while more retailers are leaning into electronic lockers for their buy online and pick-up in-store (BOPIS), few have the technology for automated age verification. Thus, we've developed a privacy-first approach to age verification which means your customers can meet your minimum age requirements without sharing personal information, allowing them to shop confidently.
Our software at a glance
Our industry-leading software is built for seamless integration with any third-party platform thanks to our extensive API suite.
End-to-end encryption

Data on servers and terminals is fully encrypted during end-to-end transfers, and additionally, all personal data (if captured) is encrypted at rest.
Intuitive UI & UX

Simple and easy to use for 'non-techies' and supports multiple languages.
Uptime guarantee

Click n Collect offers an unparalleled commitment to reliability, with an impressive service level guarantee of 99.9% uptime.
24/7 customer support

Experience around-the-clock assistance with our 24/7 customer support, ensuring uninterrupted service and immediate solutions to your queries, no matter the hour.
Cloud hosted

Our cloud hosting platform runs industry gold standard security and best practices for uptime and disaster recovery.
Data analytics

Gain access to top-tier reporting and management tools with our package management software. Designed for commercial level use, it equips you with the capability to oversee multiple locations simultaneously.
"At the Click n Collect locker launch we had shoppers try the system with no directions from us- everyone got it. Its a simple, convenient and intuitive system that saves our customers time- freeing up hours in their busy lives".
30+ YEARS EXPERTISE
We know the path intimately and we're here to walk it with you
With lockers that will delight your customers and a global team of implementation specialists, in-house designers and software developers eager to support you, getting started has never been easier.